Wealth And Religion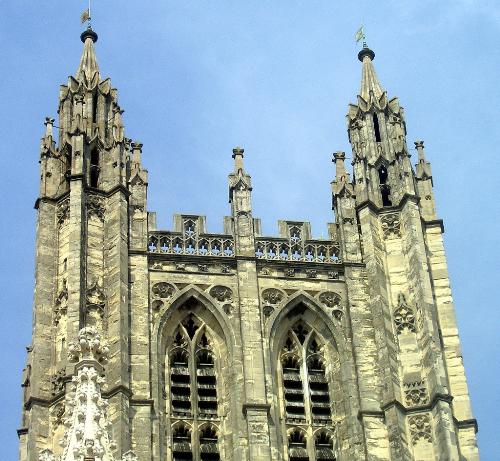 United States
March 27, 2010 6:34pm CST
The worlds major religions teach how wealth is not to be persuaded. There seem to be a universal altruism that is threaded through religions. Interesting though how many places of worship try to look like palaces of worship.
4 responses

• Ecuador
28 Mar 10
OK lets see it as an opposite, just think if churches and such and were all in a bad shape and not like the one you pointed in this discussions. Im pretty sure your statement would be, "those catholics(or christian) dont care about their God, just look at those places". Second, do you know how much does the Catholic Church and others has helped human kind, how many hospitals they have? schools? orphanage? Besides many things are donated by a benefactor. There is a study about what would happen if the Vatican would sell all of their fortune. The result is they would be able to feed the poors of all the world for three days. Many things of the Vatican(museums and such) are declared human patrimony by the onu(things such as the "pieta" by michael angello are just priceless). THis things are meant for all the people to appreciate, not just by a wealthy rich who would buy it and appreciate it on his own and a few others.

• United States
28 Mar 10
This has always bothered me. While churches spend money looking beautiful, people are starving--the very same people that we are charged with taking care of and loving as our brothers and sisters. God does not care if a church is huge and ornate, He said that where two or more are gathered in His name, He is there. I think that churches should be simple and functional, not ornate and showy. However, people generally thing that churches should be an example of their love of God so they make them fabulous and rich-looking. They forget about the baby Jesus sleeping in the straw of a stable.


• United States
28 Mar 10
The palaces do make one question the religion and the people running them. God is a spiritual Being. A large physical building is not what God is after. Of course, you didn't mention the pastors who live in million dollar homes. They should really be questioned!!