Of all people you met before, who's the most unforgettable one?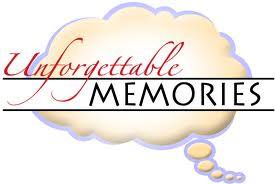 Philippines
March 28, 2010 5:31am CST
Were there people you met before who left great marks in your heart? Eventhough you rarely see them or not at all, their memories still occupy your mind. Sometimes you wish that someday your roads will cross again. I met a lot of strangers who became good friends to me, I shared memorable moments with most of them. One of the most unforgettable persons from my past is a certain childhood sweetheart. He was my first best friend, life with him before was colorful & meaningful. When we needed to part ways, my heart was broken by the thought that life can never be the same again. I'm grateful that we're still good friends up to now but we don't see as often as we did years ago, which I terribly miss. How I wish we're still neighbors that even if we did not end up together, our kids would have become playmates just like us before . But time was never our friend, I think we will be forever apart. So, all I can do now is to reminisce the good old days & continue remembering him endlessly (hope he does the same thing).
4 responses

• Philippines
30 Mar 10
yes,i have one..i meet him at my grandmothers place,and that time i am 12 or 13 years old and him is around 20's.,at first i am scared of getting near to him because he is setting on a wheelchair...i don't know what happen till the time he called me and ask if i can be his companion for that day.,and without hesitating i come with him and we go to the park.,he shared all what he had experience both his ups and down...starting that day we always go to the park and have some story telling about our life,family,and friends...but after 2 months we got separated because i need to go home to continue my studies,its really hard for me to go.,thanks for this topic.,it reminds me of him...

• Philippines
1 Apr 10
Thanks also for posting your topic-related story here. I do wish you could be with that person again sometime soon. It's good to see old friends, if you have time maybe you can visit him.

• India
28 Mar 10
HI eloveriz2004 i have some friends n special friend like that whom i can never forget in my life till the end. some of them even changed my life forever in all aspects... whatever i am today, i am because of them...

• Philippines
30 Mar 10
Special friends are hard to forget for they played important roles in making our lives more wonderful, meaningful and happy. Because of them, we became better persons and we also learned something out of the things/memories we shared with them.

• India
28 Mar 10
i once dialled a wrong number by mistake...he became a very nice friend of mine..if time comes back i wud love to spend some time with him

• Philippines
28 Mar 10
Where is he now? Did you meet personally? Sorry for all these questions, if you don't mind. Thanks...

• China
28 Mar 10
ur story really touched and moved me…… i have the same exprience i still cannot forgot the first love girl,she is so innocent and naive,her smile is as purl as an angle,even eight years have passed,her imagines are still in my mind

• Philippines
28 Mar 10
Hi there! If only we can turn back time, we would want to spend even a single day with the special person in our past. But there's no chance at all, what we are able to do is just to look back at those former days by the sweet memories we keep in our hearts.