good friday food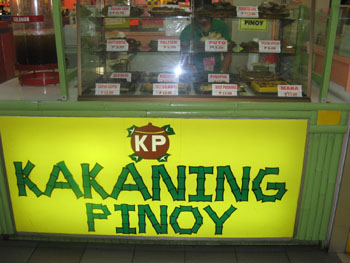 Canada
April 2, 2010 1:49am CST
it's good friday here in philippines and most filipino at this moment are in the church or in their houses, i'm in my apartment right now and i miss those local delicacies in our province during this occasions..what about you guys (filipinos) what food do you miss or crave for?

8 responses

• Philippines
2 Apr 10
I am not really much into native delicacies, but I do love eating guinataan halo-halo during the Lenten Season. I feel it's already a complete meal, and a good dessert at that, too!

• Philippines
6 Apr 10
The only meat I eat this day is fish meat and the rest was purely vegetables. In our province we usually cook Valenciana, a native dish from Iloilo

• Philippines
3 Apr 10
my wife cooked bakalaw for she said that is what they eat during holy week. when iwas younger we eat fish but no specific recipe to cook or something. i was born and raised in marikina and i can not remember if we cook or eat certain food every holy week. my wife has different up bringing and she said that they cook bakalaw. though i love to eat delicacies from the provinces like sapin sapin yum.


• Philippines
3 Apr 10
I remember when I was small, during Good Friday, a neighbor will cook guinatang munggo in a big pot and give it to her neighbors, some sort of "pa-caridad". Caridad means charity, so she's giving away that merienda treat, it has been their family pledge or promise that every Good Friday they will cook something to be given away to neighbors as treat. While my mother will cook sinukmani or biko for the season.

• Garden Grove, California
2 Apr 10
hi bart78 can a yank from the US also respond? I do have a filipina table mate here at Gold Crest whom I am good friends with if that helps. I am in my room here mylotting away and remembering how we used to go to Church services on Good fridays and how we always had what we called hot Cross buns, they are huge and filled with candied fruit and coated with white frosting that is d rizzled down into the cross cut on the top of the bun. served steaming hot they are so good, have not had one in awhile but they were always served on Easter. I live in California by the way. 'also we will be served fish today in honor of all the Catholics here on Good Friday. greetings from the US and me.




• Philippines
2 Apr 10
Well, I love good friday because my mother is really strict in following the no-meat policy. So we have seafoods galore which I love!

• Philippines
2 Apr 10

hello bart, I am supposed to attend a parade where we take Jesus Christ to his grave but we forgot to re supply with mineral water and now am saving up not to drink too much that i decided not to come. well, any ways, i just ate bangus with fried rice and that's it. am not gonna try eat something else since it's good friday. i might eat green mango here again..it's been a while.