Puerto Galera, Mindoro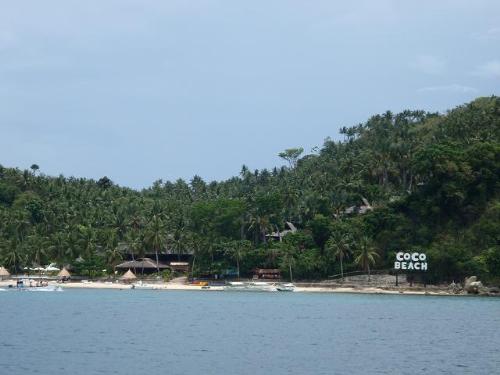 April 2, 2010 2:39am CST
One of the famous beaches in the Philippines is Puerto Galera, its cheaper and nearer than Boracay.. From Manila its just one bus and one "bangka" to get to the island.. A lot of people goes here for the summer as well! you should visit this one too. I love beaches! Here is a photo of coco beach in puerto galera, Mindoro as well you will be able to pass by this island on the way to Puerto Galera's White Beach. Are you ready or the summer? because I am excited to go to the beach!!
6 responses

• Philippines
2 Apr 10
I've been there once and I enjoyed the day I was there. We went snorkeling and Island Hopping but I was told that wasn't all that Puerto Galera offers. I wish I had more time spent there than touring to Batangas, Tagaytay and Cavite. Well, I'm from Baguio.

• Philippines
4 Apr 10
Maybe I'll come back if I find time to. Baguio offers the coolness for the summer, you should visit at this time of the year to escape from the heat of the summer other than going to beaches, it's another experience. Visit many good spots here, good parks, or get a taste of the fruits and vegetables which you could pick from the farms fresh and safe. Get a good accommodation from the clean hotels that the city have. See you here!

• Philippines
4 Apr 10
its good that you are exicted going to the beach!! we do love it when we go to the beach too, i have never been to puerto galera though. :) i hae been to boracay and have been to palawan.. i think the beach are so much better in palawan and so much cleaner.


• Philippines
2 Apr 10
Yes, because it is so near Manila it is also going the way of Boracay. I like the island because it's so near but still very beautiful. Philippines is truly a beautiful country. To think that Mindoro is not even the most beautiful island here.


• Philippines
12 May 10
i really want to visit this palce becuase a lot of people have told me its a beautiful palce to visit