Surveyhead

United States
April 3, 2010 2:18pm CST
Hello, I was wondering if anyone else was having problems with Surveyhead. I cashed out and a month later, it said my payment was rejected and the only explanation that was given was to read the terms and conditions. I emailed them six times to see what the specific reason was and did not receive a response. When they rejected the payment, they also cleared all the money for that payment out of my account. Is anyone else having this problem? I was wondering if I could be signed up to a sister survey site and maybe that is why it was rejected. Is Surveyhead called something else also???
5 responses

• United States
3 Apr 10
I've received three or four payments from them and never had that problem. As far as "sister" sites, that would be EDU Research and I have also been paid by them so that would not be the issue. Surveyhead and EDU are different sites but use the same survey base - I have not found any other survey sites that match them. Hope that helps a little. Have you been paid by them before or was this going to be your first payment?

• United States
3 Apr 10
I have been paid by them once before and now I have a balance of $24.50, so I am waiting until they clear my latest survey. I am hoping that this payment will go through. I was also a member of EDU, but cancelled it with $14 in the account because I was worried that that was the reason for the payment rejection.

• United States
3 Apr 10
You will not be cancelled...I've been paid by both - multiple times. I'm sure what your issue with Surveyhead might be but that is not it. Hope that helps.

• United States
17 Jan 11
I am only with survey savvy because they have a no minimum payout, I have been paid by them. I have some other good sites for US only members if your interested.

• United States
5 Apr 10
The only issues that I have with Survey Head is that I rarely qualify for they surveys. I'm a big fan on Mindfield Online, Opinion Outpost, Valued Opinions, and Pinecone Research. I've had good experiences with these survey sites and been paid cash with all of them

• India
3 Apr 10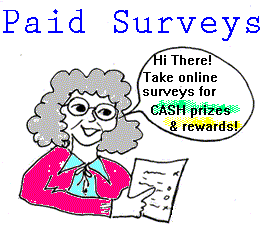 Hi, I don't think Survey head has any other name.I have been a member for quite some time but the frequency of surveys is so low that I am still a long way from payout.I wonder why they are not responding with a specific reason behind the rejection of your payment request. It seems a bit weird if they are a legit site to behave this way. Considering what has happened in your case,I wonder if they are paying anymore. I hope some other members will enlighten us with more information if anyone has got paid recently by this site. Also the fact that they have cleared your earnings out of your account is suspicious. I hope you will get a suitable reply from them or at least some help from members here.