Hot Summer started. Do you take lemon juice? In which form do you take it?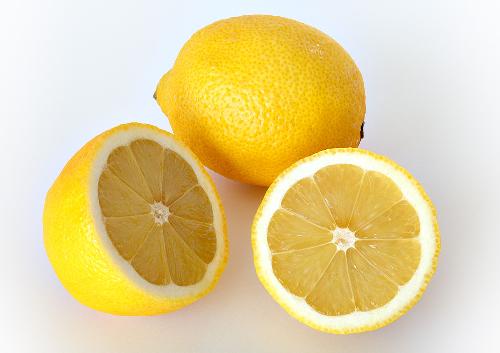 India
6 responses

• Malaysia
6 Apr 10
Hi Buchi, it's so nice to learn that to take lemon juice in scorching weather would help to subside the heat and tiredness. Wow, what's more this would make us to feel energetic as well! I never expect that lemon works that well in our daily life. But it's a shame that I had cut off the lemon plant that fruited well in the front yard few years back.

just because the sharp thorns of it pricked my hands easily when doing the weeding. We usually boil some herbal tea to keep us comfortable in the hot and dry season. There are several type of herbal tea. What we like most are Chrysanthemum flower Tea, wax gourd boiled water with brown crystal sugar added to it. We like to take watermelon fresh from the fridge as well. It's a wonderful and cool fruit that quench our thirst nice

Have a nice day


• India
10 Jul 10
Yes you are right. Water melon is very refreshing for hot summer. But why did you remove the lime plant Ikbooi? It is full of calcium and good for skin, digestion, heat, teeth etc. etc. It is like an angel. I do not have place to keep plants. Otherwise lemon and curry leaves plant will be my first preference.

• Anantapur, India
5 Apr 10
hi buchi_bulla, Lemon juice is very very good in hot summer,have you drink the Goli soda,in my child wood days,we are drinking Salt soda (masala soda0,soda with lemon and with some masala powder,it is some other taste,now there is mostly masala soda or salt soda and that is goli soda gone out of the market,my wife took lemon juice with cold water or lemon juice with cold water and sharbat,have a nice day

]

• India
10 Jul 10
Goli soda used to be very tasty and refreshing for the heat of Hot Summer. I miss it a lot. Nice picture of lemon you have uploaded Yugasini. Thanks for that. Feel like making sharbath from that lemon.

• Anantapur, India
10 Jul 10
hi buchi_bulla, thanks for the response

,how is the sharbat with my lemon posted in the response,once again we have to take sharbat and lassi or butter milk in the summer,we have started the discussion in summer and ending with winter i think,how is life going on,have a nice day




• India
10 Jul 10
Yes Sugandha drink is very good for health. We were taking it when we were small.

• India
6 Apr 10
Hi Buchi, It is true that lemon juice is good for summer but the problem is lemon is too costly here now.


I am preparing lemon juice adding enough sugar and a pinch of salt into it. I am sending lemon juice to school for my son so that he can drink in the break time. Actually his class teacher has made special request to all parents to send lemon juice for kids. They are sitting in the class for long hours and the hot is too high and they need some refreshment in between. Lemon is good for our health, has some medicinal value and is rich with vitamin C.


• India
10 Jul 10
You are doing wonderful thing by sending lemon juice to the school to your kid. I heard it is very hot in Delhi. Lemon juice will cool the system and adds calcium to the body.

• India
6 Apr 10
hello buchi it is too hot here too, i really like taking lemon juice in summer, but mine is a peculiar combination, i take crushed ice in a glass, add crushed 'sugar-free' tablets, add juice from 2 big lemons, mix well, add black salt, jeera powder, mix well and drink, yummyyy ...try this tell me.. this is my invention lol.. Thanks for this nice post, cheers

God bless you.

Prof

• India
10 Jul 10
Oh God! It looks so yummy! I will taste it and then let you know of it.

• India
5 Apr 10
I do not take this on a daily basis Buchi.Here the fruit is very dry and raw during summer ;Rarely I do love to take it fresh woth water, apinch of sugar and salt. I opt for water melon, and drink water .Sweet lime and oranges are also ok but I consume them plain wihtout taking the trouble of making the juice.

• India
10 Jul 10
Oranges and sweet lime are also good for summer. I am happy you are taking at least these fruits. Take care friend.