Help~~~ Why do some of them pet dog stink so much?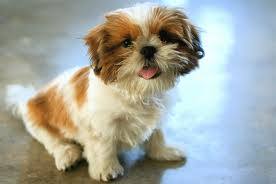 Singapore
April 7, 2010 7:43pm CST
I have a relative who love pet dogs. And she has one of those really cute looking, always puppy like kinda dogs. What I do not understand is, she cleans and baths the dog regularly (twice a week I think) and yet the dogs still stinks. Whenever I visit, I will always feel like I walked into a pound! I really wonder how the rest of the family living with her actually put up with that smell! Anyways, any experts or pet lover here can advise on why the dog still smells even with regular baths? What can be done to reduce or remove those smells?
8 responses

• Philippines
8 Apr 10
Check the dog foods. Sometimes a kind of dog food has a smelly effect to a dogs. Also check the shampoo and soap use. Its maybe irritates dogs skin and cause some skin infections that cause dogs to have smells. Also is the dog male or female? Try to have that dog castrated.

• Indonesia
8 Apr 10
Hi ahgong!

Waw ... i'm just knew keeping a puppy in my place, the puppy is just like your attached picture, but he is not stink, i wonder if your relative dog has a problem with the skin odor, does she already take to the vet? otherwise she can try to spray a parfum or powder for dog, but do not directly spray to the dog, firstly doing it to the hand first, and after that we can hold the dog with our sprayed hand

Hopes it help

• United States
8 Apr 10
She might want to consider bringing her dog to a groomers to get groomed as the hair will be gone and some of the skin will be exposed. I say this because she might not be noticing that the skin might be irritated and she might be washing him to much and that will bring out a smell in the dog. She can't use human shampoo as she needs to go to a pet store and look around and see what pet shampoo they have. She should also put on some dog powder on him after the dog is dried off as that might help his skin from being irritated if it is in fact irritated. Using humad shampoo won't get the smell away on the dog but will just make him drier than he already is. He might be itching or have an irritated skin because of the shampoo she is using.

• Malaysia
8 Apr 10
I have 4 indoor pet dogs that live with us. I understand what you mean. If you have been living with pet dogs, you get used to their smell but outsiders can definitely differentiate any weird smell in the house. I have a special dog powder which I use on my pets so they always smell fresh and fragrant.

• Singapore
8 Apr 10
Dogs dun stink.. It's their natural doggy smell.. It's just like humans, whereby we each have our own unique scent.. It applies to dogs as well.. To us, it might be smelly, but for owners of the dog, they are already used to the smell of them, and thus it does not really matter.. Sometimes, the type of soap they used for dogs, plays a part too though.. hehe

• Hong Kong
8 Apr 10
Hello ahgong, If one stays long enough in a place and get used to the smell around, one would not smell anything bad at all. Try to clean the dog twice a day with wet towel, hope it can help.

• United States
8 Apr 10
Watch how they do after a bath. They will find stinky spots in the yard or where another dog has marked or done its business and especially after you have bathed them. They don't like to smell the way we want them to smell. Good smells to you is bad to them. If they're getting the smell from the yard the neighbor could opt for taking them out on a leash and that way she can stop them if they start to roll. If its skin conditions maybe talk to the vet and get advice on a good dog shampoo for their condition.