hyifund worth investing?

United States
April 12, 2010 10:00pm CST
mylots My friend said there is a program that pays on interest for ever day it is called hyifund. It looks good i have seen low payouts but i haven't seen HUGE payouts like over 50$ or so i was wonder if it is worth invest my money cause i was gonna set up a alert pay and invest 50$ and see what my result is
8 responses

•
14 Apr 10
Hi, I invested $50 in Hyifund a while back now and let the interest compound until the balance was $100 - now it makes just over $1 per day - although I have never left the money in there to mount up to a decent amount because that can get more risky, they let me withdraw my $1 per day everyday without fail. I have had my intial investment back and keep taking the $1 every day. They normally pay within a couple of hours of making the request and have never let me down yet. However as everybody else is saying, don't invest more than you can afford to lose. Hope this helps. Thanks, Ian

• United States
17 Apr 10
thanks for the heads up buddy but for some reason i have a feeling that hyifund will never turn scam but we never know so all we can do is hope xD

• Italy
13 Apr 10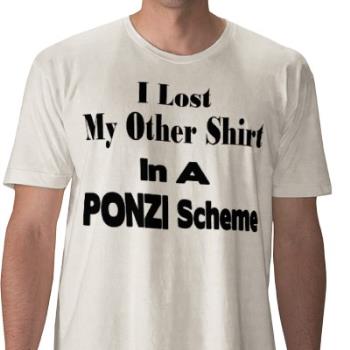 Hello friend. I've invested in HYIFund, and they are paying till now. But keep in mind that in this site your principal, as well as the interest you will compound, can't be withdrawn. You can only withdraw the interests that you don't compound. So if you invest some money and start to withdraw your interest from the very beginning, you will need around 100 days before you get back your invested money, then you will start to earn. The only profitable way to invest in HYIFund, in my opinion, is invest some money, compound the interests for quite a long time (around 6 months), then stop the interest compounding, cashout a bit more than the money you invested in the beginning, start the compounding again for a while, and then, finally, cashout the daily interests that will be good enough. Obviously there is the risk that the site will turn into a scam BEFORE you can do that ;) Don't forget that almost ALL the HYIPs are basically a ponzi scheme. You can't know when the "most trustable" site owner will decide he rised enough funds and will run away!

• Philippines
22 Apr 10
wow! what you've explained to me made me understand more about hyip. I am planning to invest some.

• United States
13 Apr 10
i dont think that hyifund is worth investing in. there are too many sites that scam people even from investing in the site. you never know where your money will go once you spend it on a site that says that you can "invest" in it. sounds too much like a scam to me.



• Canada
13 Apr 10
Hey xxazndragon, this is exactly the site I was planning on joining after my Alertpay account gets some funds. I have only heard good things from this site. I read that this site has been paying it's members for many years now. Have seen many payment proofs also. So I will be joining this site in the near future.

• United States
13 Apr 10
my friend would you like to sign up under me please

• Bulgaria
13 Apr 10
This site pays from a long time ago, but It is up to you. On my opinion guys with big investments never play to post payment proofs. Most are from HYIP monitors and they are small, because best way to reduce the risk is to spread your money to more programs, not invest all in one.

• United States
13 Apr 10
you make a good point my friend but hyifund i have looked up and people said there not getting paid is it a scam as of late?

• Indonesia
13 Apr 10
This is a kind of HYIP (High Yield Investment Program). This is highly risky investment. This site has been paying it's member since 2004 but I can assure this site will be exist eve after. There is always possibility this site will turn into scam. Once you registered to Hyifund, you will get investment balance $2.5. You have to invest minimal $1 to validate your account so you can withdraw your profit. The profit is about 1.2% daily. I joined this site yesterday. I invested $2.5 from my Liberty Reserve account. Total my balance investment is $5. Today, I get profit $0.06 or about 1.2%. If you invest $50 you maybe will get profit about $0.6 daily. I suggest you not to invest more than you can afford to lose because we never know when the hyip will turn to scam. I have just lost my money amount $150 in hyip. I don't want it come through to you all. Good luck to you.

• United States
13 Apr 10
ah I would like to know what your result on this is first before I join. Got your message so let me know what the result is first ok?

• United States
13 Apr 10
I joined this site when it first started up. Then it took only Liberty Reserve. I invested in it and got my principal back. Now it's the time to earn interest. all hyip are very risky. You could loose your money. Rules of thumb : don't put all of your eggs in one basket. Cash out your earnings right away