Is old gold ?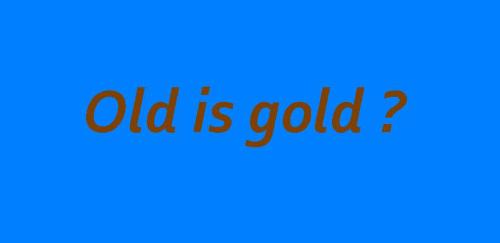 India
April 15, 2010 10:16pm CST
I am a relatively new user to mylot. I have seen many old interesting discussions without any responses. This discussion may also become one. But I am starting discussion in a hope that at least some mylotters will respond to it. MY QUESTION TO YOU GUYS IS - DO YOU RESPOND TO OLD DISCUSSIONS IN MYLOT ?
5 responses

• Philippines
16 Apr 10
Im responding some old discussion too. As long as it keep me interesting on the topic. If you want to start the discussion just be sure your topic is interesting and fun. At least you can assure to have a response. Happy Lotting!


• India
16 Apr 10
hello beachdune, its being nice answerring to ur question. and u hav asked a really good question. yea i do answer to old discussions. and i love doing that. yea i know that only a few people answer to old discussions but its true that old is gold. the older discussions r really good to answer.


• India
16 Apr 10
Yes i responding to old discussions.. because if any discussions will not be responding by at lest one response.. then that discussions will not count in number of posting.. so i always search these types of discussions who are no response.. and try to response... them..