Sudden Change...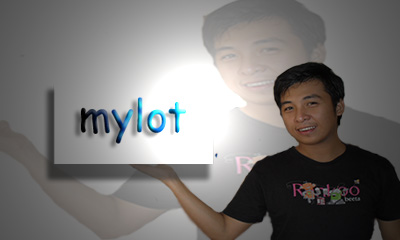 Philippines
April 21, 2010 7:54am CST
Have you ever experienced having sudden changes in your activities and set priorities? I just did. Days ago I made a discussion about keeping myself busy in something that I like, making a blog of my own. I said I would launch it soon but I guess I wont be doing that anytime soon because school have caught up in me all of a sudden. I will update the blog from time to time but I'm afraid I cannot share it with you just yet because there are many things to change and to complete. I will need to come up with $300 or more before the first week of July or earlier just to pay for school. I just added a one unit course today to maximize the maximum load in a
Term
(we are on quarterm and not semestral) That one unit course unexpectedly added $150 on my fees

And no this is not an alibi

and heres a picture from my hopefully soon to be launch websh!t. You can do anything you want with this picture, destroy ,burn or even blast it from a cannon

10 responses


• Philippines
21 Apr 10
Whoa I'm just glad that you didn't end up burning my picture

Yes I will definitely get my studies over and yes I will play, maybe with you?





• Philippines
22 Apr 10

don't spread your virus here. Cover your mouth when you cough


• Philippines
22 Apr 10
Oh my that's rare, I know it only happens when you superbly admire the maker of that particular interest

and for that I thank you. You don't have to admit because I know how shy you are so you'll just deny it




• Thiruvananthapuram, India
22 Apr 10
Hoping for things to change all of a sudden is desired by most of us.

• Philippines
22 Apr 10
Yes almost all of us desires it but sometimes changes occurs when we least expect it and most of the time this changes are adding to our burden if we are not strong enough


• Thiruvananthapuram, India
23 Apr 10
Changes do come up unawares...may be it is the way of nature or of some unseen force making it happen.

• Philippines
23 Apr 10
whatever it is, I can only say that this changes serves as a test to our personality and character. We should be learning from this things as they come


• Singapore
22 Apr 10
Yeah currently i am experiencing sudden changes in my activities,i move to a higher education,and the education is alot different than my previous one. Timetable are not fixed,breaks can be longer or shorter, and we students have much freedom then before. And new semester definately means new things to learn,currently still having some problems to cope with the subject,therefore i feel that i need to buck up inorder to cope :x And so,my priorities now is to get my studies back to track.

• Philippines
22 Apr 10
I feel you man and generally we are on the same boat. No matter what we should put our education as our first priority more than anything, except for God of course He should always be the first. I hope we both could cope with this sudden changes in our life. Good luck to the both of us and may we learn something from this experience


• Philippines
14 May 10
Be careful when hex says 'i feel you man'. It could be literal. Watch your back.


• Philippines
22 Apr 10
hexed, you could still have it launched by allotting some time on it during school days. Even an hour or two could have your website in progress a hit. You don't have to have all your time on it all at once. Have a couple of minutes to check it everyday and you would surely succeed on having it launched.

• Philippines
22 Apr 10
Thanks for the encouragement basqui and yes I could really do that but I prefer not to. I know myself I could easily get distracted and side tracked of things I do and so I always end up not finishing anything. I set my eyes on my education for now and second to that is securing my fees in any way I can. So expect to see me barging in everywhere until July


• Philippines
23 Apr 10
Hmm majority of my income would come from here so basically you'll be seeing more of me here my friend. Stalking and Wandering around trying to achieve what everybody thought possible but difficult to attain, reaching the $100 mark in a month's time


• United States
21 Apr 10
Hey hex! Calm down now! You need to take care of your school stuff first! Never mind the blog! That can wait, but your education can't! Do whatever you need to do to get the money for your schooling and forget about the blog for now! Sometimes in life, as you said, more important things come up and you need to change priorites! That is called "life"! Life sends us lots of curves all the time and you'd better get yourself used to it because this is how it will always be! And the older you get the more serious the curves become! Wait until you have to deal with a family of your own too! You will be fine! I have lot's of faith in you!

• Philippines
22 Apr 10
Wow thank you so much for those kind words and the support Miss Opal I really appreciate it. You are right education can't wait and in having a family of my own, my girlfriend is waiting for me to graduate so we can finally be together. Thank you for having faith in me. Your words almost made me cry, Thank you so much! I wont let my girlfriend down, my family and those people left who still believed in me.

Thank you!


• Philippines
22 Apr 10
Miss opal, i was one of those people who believed in him.


• Shingle Springs, California
21 Apr 10
websh!t?



• Philippines
21 Apr 10
It's catchy and the meaning is right on the buck



• Pamplona, Spain
26 Apr 10
Hiya hexed, Lots of changes usually turn up so that you can´t keep to all of your usual routine things, work, job whatever it is. That´s a lot of money to pay for School is that for the whole Year? By the way your link is only showing up as a Facebook login. Just went to see what it was about. Good luck with your efforts though.

• Philippines
26 Apr 10
I have not updated yet my profile here and that link was the Paypal wishlist referral link on facebook. I will put my blog in there after I'm done with it, I'm not confident in promoting it in my profile now when it's not yet complete

. The school stuff, it's really a lot to pay for school but it's actually almost 50% of my entire fees. What's worst is that it's not for a year school fee, it will only cover 3 months of my school fees and again I have to come up with $700-$900 for the next three months

. I'm glad that I wont be paying anymore after December this year because hopefully I will be graduating by that time


• India
21 Apr 10
I dont get one thing with you filipino guyz-----what do you mean a school actually

Children who are studying their first to Tenth standard go to school---Is it that you guyz call a college as school? or you really have enrolled to complete your basic education?Too many questions haaaaaah----i had this question for a long time now

---you can take your leave after adding a comment at my box


• Philippines
21 Apr 10
Glad for you to ask my friend

Well school for us is basically an institution for learning/education, it doesn't matter whether it's elementary/basic, high school/middle school or even college. College for us is the tertiary level of education. So we basically we say "we go to school and we are in college"

--- No I wont take my leave until I doubled the number of my post count before April ends


• India
21 Apr 10
So you mean to say that you havent done with with your schooling yet---then when you would complete your college and bla bla

So you're not gonna take a leave until you make 3176 posts right


• Philippines
21 Apr 10
Yes I wouldn't take a leave from mylot until I reach that number of post
on my record

I'm not done yet with college, since all hell breaks loose on my family last 2003, I've been on and off in that department. I'm hoping to finish December this year

Most of my classmates are young but I don't have much problem I usually can blend in because sometimes they look older than me haha



• Singapore
4 May 10
Bro, the last sentence is really funny, lol. Good luck with your studies. You can always use mylot to release your stresses. How would you find time to cope with studies, but I know you can do it. All the way...I have the confidence in you. The blog can wait...I've locked up my blog as well, and who knows someday I might reopen it again..

• Singapore
7 May 10
LOL..that's really cute, Alice..so your crops kept withering? LOL... It sure is hard to keep up with lots of games there sometimes. I think using it for fun only will be the best bet. I'll definitely keep you in the loop, sweets..if say I open up my blog once more. Thanks for asking, and I miss seeing you here. Let's get active again.