Did you ever did a decision that greatly affect your life?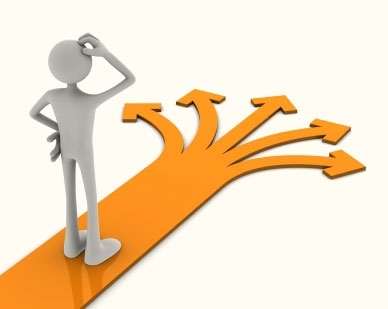 Philippines
April 25, 2010 9:11am CST
I have made a decision that I think ruin my whole life and change all my dreams, It's about studying in college, I choose to take up BS Architecture but after my graduation I found that It wont work to achieve my goal I felt that I dont have a fashion to do this job, now I work on a job that I enjoyed most [Advertising & Business Management]. It seems that I thrown my six years of my life away.
5 responses

•
25 Apr 10
Hi jpnetwork, Once in my life I made a decision but doesn't not affect my life negatively it become a great positive adverse in my life.And it changed my life for the better.I love the effect of my decision.Being in my career now is great changes and challenge in my life.

Happy myLotting!

• Philippines
27 Apr 10
the decision that greatly affected my life is when i took up my bs computer science degree. i thought at first that this course was a shame and its only about games. heheh i thought it all wrong.. that course gave me more than what i wanted. now i have a stable life and a good job. hehe. it really change my life as a person for others and to my family.


• Philippines
26 Apr 10
not really, earning a degree to any field of endeavor is already a great feat to tackle, few are given the privileged to earn a degree, i don't believe that we waste time by attending school, besides of what architecture course taught you will surely come handy sometime. although choosing your career at an early stage (before taking any course is an advantage) still we are on a time that what you study is not necessarily what will you be in. to some it is underemployment, yes..but you are still lucky

• Cyprus
25 Apr 10
I also took a decision that affected my life... I was studying Economics in Athens... which was my second choice. I enjoyed it, however, at the time, Greece was having major problems in their educational system, and there where a lot of strikes from the professors, the commuting services of the country, and many times from the students. So we weren't going anywhere, classes where not starting, examinations where lost and so on... I took a chance, looked for UK universities, and move to England. My family was very disappointed with me, they thought I had lost it, or that it was a bad decision. I actually god in Derby and finished my Business Management degree... and on the bright side, even if this was a transfer, due to whole loops in the Greek system, I still enroll at the university I was studying Economics, though I haven't gotten around finishing that degree... I think I am now enrolled in my 8th year? Even though "technically" I am in my final 4th year... they do not kick you out there.