Help with Pollen

United States
April 26, 2010 9:07am CST
Does anybody have a good idea how to remove pollen from a glass table top. Our outdoor table has a glass top. I usually go out every other day and wash it down with 409. But I have left it too long this time, it looks thick. Does anybody have any good ideas how to clean it easily? I am thinking vinegar, this is what I use on the sliding glass door to get the doggie nose prints.
6 responses

• United States
26 Apr 10
Spray it down with a water hose, then clean as normal with your 409. You will want to make sure that you flush the table well as most of the pollen will simply roll off with the water. Unless it has rained on it the pollen should be pretty loose, consider taking a paint brush (clean and dry) or a feather duster to knock off part of the pollen before running the water over it.

• United States
26 Apr 10
Then wet it completely down and use a good dish washing liquid (Dawn/Polmolive)with a good grease cutter in it. Get a small scrub brush and go over it lightly. This should cut the pollen down. This is how we clean all of our outdoor furniture that has gotten wet pollen on it.

• Puerto Rico
27 Apr 10
I agree I would use vinegar and water mixture with paper towels. That should work wonders. I would first take a cloth and dust it off then use the vinegar mixture. Good luck to you!

• Puerto Rico
27 May 10
Yes I would wait till it got warm and dry. Thanks for the best response mark.


• Canada
26 Apr 10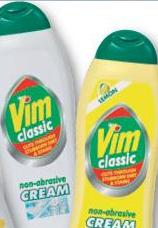 VIM, that can get anything out, but be sure to rinse well. Or you can use OxiClean but you need to let it stand on the table to it can work. Some would use vinegar and wipe with newspapers. I prefer the vim, it smell good and works. Good Luck!!

• Canada
26 Apr 10
i have heard this year is really bad year for pollen because everything is early plus everything seems to be coming out at once. i think vinegar would work. what i have seen advised is to use really hot water to get rid of pollen but they didnt suggest anything else.

• United States
26 Apr 10
soap and water. I wasn't aware that pollen was so hard to remove. What kind of pollen they got going on there?

• United States
26 Apr 10
I use a cheap vinyl table cloth that I leave out on our table when not in use and then pull it off when we are ready to use it so that the pollen doesn't stick to the glass, this also helps with Bird droppings, scratches and chip from falling branches and other small mishaps. Have a great day.