Have you tried making your own perfume?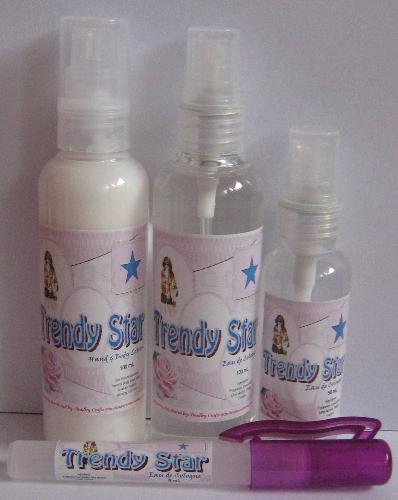 Philippines
April 27, 2010 8:57am CST
I love experimenting on the scents that I use. I have some favorites but I still keep on looking for some more scents. Few months ago I tried making scents and I even made some profit out of them. It is such a cool activity to gain some knowledge and profit from what you enjoy doing.
4 responses

•
27 Apr 10
I have actually invented perfumes. in a cosmetic laboratory. you weigh out the essential oil in a very sensitive scale. write down how much it comes to. then you reset the scale to zero and add something else. write that amount down, re-set to zero etc. until you have your blend and your formula.

• Philippines
27 Apr 10
That sounds great! It makes me think that you are working in a laboratory. It has been my dream to work in a cosmetic company but when I graduated I ended up in the academe. Well I think it's not too late for my dreams to come true. I am still hopeful that one day I can be part of a cosmetic company. By the way, are you a chemist?

• Philippines
27 Apr 10
That is interesting. I have heard of Lush products here in the Philippines. I am working full time as a chemistry instructor here in my country but I will go live in the US when I finish my contract here. I am hoping to get a cosmetic-related job when I get there. I have seen that Lush is distributing products in many different countries already. Good luck on your creative work in cosmetics. Happy mylotting:)

• Japan
31 Jul 10
I never tried making my own perfumes but I always wanted too.I think its cool and also if you can make own scent and own perfume then you can save lot rather than buying them that are sometimes costly enough for a one bottle of perfumes.

• Philippines
20 Dec 10
Very well said. You can also earn from it if you sell it to friends. Happy mylotting :)

• India
29 Apr 10
Wow! That is so cool. I don't do that with perfumes, but i do that with nail paints. I mix up specific nail paints and come up with some totally cool shades. My sister saw the nail paint I had on and asked me what the shade was, as she wanted to buy it too. I told her that even I may not be able to get the proportions right to make the shade for her. lol It is fun when you can do something like that with products you are so passionate about, isn't it? :)

• Philippines
29 Apr 10
That is really cool. I haven't thought of mixing nails paints. That is really very creative of you. I agree that it is fun to do something with the products that you are passionate about. Happy mylotting:)

• United States
27 Apr 10
I tried to mix oils and other scents before, but nothing I would write home about, lol. It is a neat thought , though. I know it takes a lot of money to do something like that too. A lot of testing, researching, marketing goes into developing a new scent that is not close to any other scent to make your scent unique and buy-able. It is a cool idea, though.

• Philippines
27 Apr 10
I agree that it takes a lot of researching and time to work on a project like this. If you are a busy person, you can actually do some short cut to the steps. There are some magazine and books or online help which guides you in the process. Once you know the basics, you will easily learn the rest of the steps and you can experiment on making your own unique scent. Happy mylotting:)