remembering pets...

April 27, 2010 9:03pm CST
yesterday marked my pet's 1 year death anniversary.Her picture is my screen saver in my laptop. I remember now that i seldom open my laptop anymore since she died. for some reason just by looking at her picture my tears are falling every time but i cant take her picture off or delete it.it brings memories good and bad and it makes you realize that they're really gone...something that's been a part of youre life gone forever...='(
3 responses

• India
13 Jun 10
When i was young, i had 3 puppies taken from street. And i remember hiding from grandparents and growing them up

• India
13 Jun 10
sorry to know about your pet, I can feel the your pain!

• Australia
29 Apr 10
sorry to hear about your pet. we have a pet grave yard, with flowers in it. to remember them. i'm not allowed to have pet rabbits or ginuea pigs, i've had to many die on me. so now only have a stone rabbit. i also have a 9 yr old daschound, i don't know where the time has gone with her. but she's faithful. one of our horses has lost 2 foals, one we had to have the vet put down and the other she aborted. both were given names, and burried next to each other so when i walk near there i say hi to them. and if the mare gets out sometimes she will go stand by the graves, as if mourning her loss. i like to remeber the good times we have with the pets.

• India
28 Apr 10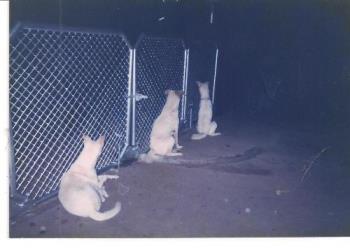 My life has been centred round pets since many years and that would obviously mean that I would lose my pets at some point in time. I do miss them and their pranks each one of them are unique and the only way I cope is to keep them in my memory and muse over them which brings them back in my life.