Do you have quality cable?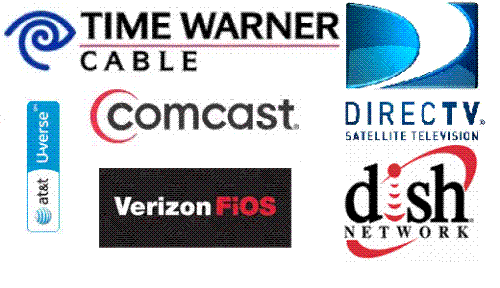 Philippines
May 2, 2010 9:33pm CST
I am just curious what do you have to say with the cable that you have. I work for directv and I feel good because they are former dish network subscribers. They say that they hate dish because of the hidden fees. They find it cheap but what makes their bill more expensive because of the hidden charges. What do think of your cable? Are you getting good quality for what you are paying for? Your responses and opinions will be greatly appreciated.

4 responses

•
3 May 10
yes, the digital cable that i have at home is really qualitative, and I like it very much. there are more than 250 channels and 30 radios!

• Philippines
4 May 10
If you don't mind me asking, what is your digital cable? Isn't it included in the cable companies that I have mentioned?


• Philippines
4 May 10
Actually, I an say that a LOT of consumers go back to directv and are having the same sentiments just like you do. I mean come on, dish offers cheaper packages but you pay hd access per reciever as well as the dvr service. That comes out even more expensive even if you have a $19.99 for basic programming.



• Philippines
4 May 10
I feel proud working for directv because I could feel how happy and satisfied they are when it comes to the services that being offered by directv. Good choice



• Philippines
4 May 10
Yes true. I often get callers who quit directv because it is a bit pricey but eventually they go back to directv mainly because of the hidden fees the other cable company has.