why wear the veil/ hijab be banned?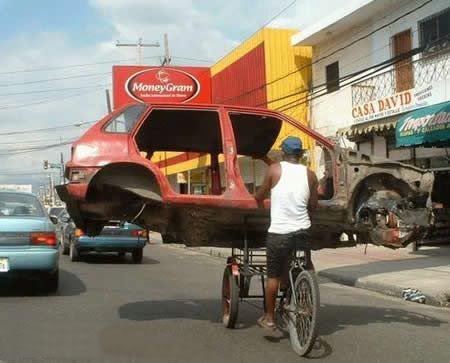 Indonesia
May 3, 2010 5:25pm CST
Does violation of "universal ethics" if you ask to someone what religious him ? Does violate "universal ethic" if you boast your religious to the public? I ask this because I felt somewhat strange to the Government in various countries European that ban Muslim women wearing the hijab. Why? Hijab is the pride of Muslim women, does Muslim women who are proud of their religion is mean had been violated ethics ?
7 responses

• India
4 May 10
yes i do agree with the right Muslims woman must have. but the problem is the feasibility of the practice. there are number of religions which have changed themselves according to today's need. like sikh use to have a kind of sword, but in aircraft they are not allowed. because security and human life is more important than any thing else. i think hizab is good but many other bad people are trying to get advantage of these things. and unless the religion is not able to give the guarantee of any thing bad will not happen. this decision must be understood by women too.

• Garden Grove, California
4 May 10
hi advokatku I feel that Muslim women should be allowed to follow their religion as long as they are not planning any 9/11 attacks,seriously though freedom of Religion was what brought our USA forefathers to the US so they would be free to practice their own beliefs. so now why stop the muslim women from wearing the hijab if that is their desire.All I am concerned about are any muslims that follow Al Quidea coming to my country and blowing up b u ildings and killing good American citizens simply because we do not espouse their religion.




• Indonesia
4 May 10
yes, I am also concerned with the occurrence of 9 / 11 and I curse the terrorists who used the Islamic religion as justify their heinous acts but I don't think it's a good reason and acceptable to ban Muslim woman uses hijab.

• Garden Grove, California
4 May 10
hi advokatku I do not think its a good reason either as that is part of a muslim woman's religion and as a citizen of a free country born from people coming here to be free to practice their religions as they chose it would be hypercritical to deny a Muslim woman the right to wear her hijab.

• Boston, Massachusetts
6 May 10
Here in the United States, your license to drive a motor vehicle must contain a photograph for identification. There was a case where a Muslim woman wanted to have that photograph taken with her hijab on. Now, what sort of identification is that? Obviously, if the law states that a photo of your face must be on your drivers license, then it cannot be a photo of a veil with two eyes peering out. The solution? One must obey the law or one must give up on having a drivers license. Each country makes its own laws regarding how society will function and in some cases, respecting religion. I would not expect to be able to go to some Muslim countries and openly practice or preach Christianity. If I did I would be imprisoned, I could even be executed. Do you think this is wrong also? Would this not violate your "universal ethics"? The solution for those who live in countries where they are not allowed by law to freely practice their religion is to go to another country. That is what the pilgrims who came to the shores of American did. They left the country that had an established state religion and persecuted them for practicing a different religion and came here to found a new nation where they could practice religion freely.

• Shingle Springs, California
5 May 10
I don't think it should be banned any more than wearing a cross or a star of David should be...

• United States
5 May 10
God is a big believer in freedom. So am I. People should be free to talk or boast about their religion. This only invites interaction of people with different views. If we all aren't free to express our views and interact, how much will we be able to teach each other?? As far as dress codes,what is in the package has always been more important than the package itself. Everyone can dress as they please as long as it's their free choice to do so.Some countries might ban the hijab because they are afraid there might be a bomb hidden. I know that terrorists are few among entire islam. People do have a habit of bunching people together.

• Indonesia
4 May 10
halo advokatku, iam agree with you. if we are talking about religious and about the aspect of religious, it`s one of duty of country is respect the religious aspect like in muslim about wear veil. in Islam is said that veil is must using for every girl moslem who had mature and believe her God and Prophet

• Indonesia
4 May 10
fact that human rights are still in the limit!