friendster..myspace..cyworld..which is the best??

Malaysia
10 responses

• United States
18 Nov 06
i say myspace cuz i never used the other two

• Singapore
18 Nov 06
well out of the 3, i'm only in friendster, so it's obvious that i have to choose friendster as the best! ;0)


• Philippines
25 Jan 07
i got both myspace, friendster and even hi5.. but i like friendster the most. i maintained and up-dated it through these years. most of my friends are on friendster.


• Greece
22 Nov 06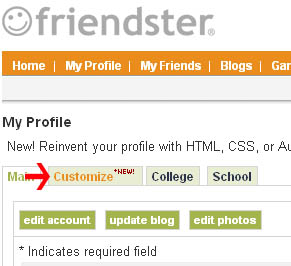 Since 2004 I'm using Friendster, & i already accustomed & familiar with friendster. I cant change that, so I keep using friendster till now. There 185 friends on my account