summer vacation and travel plans, anyone?

United States
May 5, 2010 12:24pm CST
Ok, so we all know summer is cooming up pretty fast, and its the ideal time to go on a nice vacation with either friends, family or solo. What are some of your plans for this summer/fall? Also, where are some great places to travel to? Both in the US and abroad? I live n Florida and am always trying to find places BESIDES in Florida to go and visit. This summer I already have plans to go to New Mexico to visit family, and am trying to find a place after I'm done there....any ideas? What are some of your favorite vacation (any time) destinations and most memorable trips?
5 responses

• United States
5 May 10
I am visiting Arizona in a couple of weeks. I'll be there for my grandson's graduation from high school then after graduation my daughter, SIL, granddaughter and I are heading North to Lake Havasue to see the London bridge then on to Hoover dam....then back to Minnesota.

• United States
5 May 10
What part of Arizona are you going to? I've spent a lot of time in AZ in teh fast few years. I was stationed at Ft. Huachuca for 8 months when I was in the Army.

• United States
7 May 10
Is he in the Army, Airforce or Marine?

• Philippines
7 May 10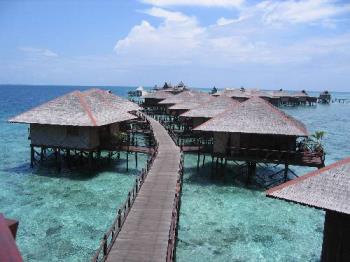 Hello Kayla. I've always wanted to go to Kota Kinabalu with my boyfriend. I really have a thing for the beach and I like the sun. I find Kota Kinabalu such a romantic place where you can spend you summer with someone you really find so special. I hope we can get here soon. This place looks so beautiful.

• United States
7 May 10
It does look so beautiful!! I might want to take a trip there one day with my boyfriend. I want to take my best friend to the Jellyfish Lake one day. She loves jellies

• United Kingdom
6 May 10
This summer I shall be visiting Canada with my toddler son and baby daughter. We will see Vancouver and Vancouver Island. I hope that we will be able to visit the Rocky Mountains as well. I live in Europe. Last year when it was winter at home it was summer in South Africa. I took my toddler son to Cape Town and the Garden Route. At that time I was pregnant with my daughter. My favorite trips that I have been on include my trip to Central America in 2006. I traveled to Mexico, Belize and Guatemala on that lovely journey. There I climbed Mayan ruins and got to stay in a tree house. In 2004 went to the Seychelles and there I found some of the most beautiful beaches in the world. It was in 2001 and 2002 that I had an excellent trip to New Zealand and the islands in the Pacific Ocean. One of my best trips was my journey around the world from 1993 to 1994. On that trip I had a fantastic time especially when I was in Australia. I went back to Australia in 2000 for another very enjoyable trip. In 2003 I had very little money for traveling because I was broke after my journey to the Pacific Islands. I had an excellent little trip to Croatia, Montenegro and Slovenia. I hope that you will have a lovely time in New Mexico. Florida is a popular place for people to enjoy their vacation.

• United States
7 May 10
Wow, you've been to so many places!! I hope to be able to do that one day. Just travel the world.

• Canada
5 May 10
we have no extra money this year for a vacation so we will be having a staycation in our own area, except we will be going to visit some family that live on a lake so that will be nice. we also have been given a pool for our back yard so that will be nice as well.

• United States
6 May 10
Times are hard, but the good thig is that every town has something to do. It's always to explore the area you live, you never know what you may find to do. Visiting family is alway fun, I cant wait to see mine. And a pool would be nice. Right now, where I'm staying with my boyfriend until he gets out of college for the summer, we have a nice pool. I hope you have a great staycation!

•
5 May 10
I have a packed holiday schedule this year! In a month I am going to Germany with a friend for Linuxtag 2010, plus some sightseeing before the conference starts. Then in July I am going to Honduras for 10 days to spend time with my girlfriend. And then then in November I am going to Gran Canaria for a week to kick back and relax with a few cocktails and some winter sunshine.

• United States
5 May 10
And I thought my Florida/New Mexico/and maybe Boston and Ecuador was sounding exciting! Your plans sound exquiste! You must let me know how Germany turns out!