Privacy & issue of size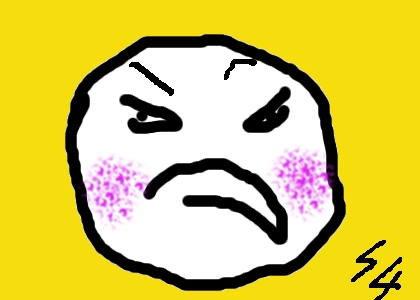 United States
May 7, 2010 8:35am CST
A male TSA Officer with an...issue of size...went ballistic when proof of his lack of endowment was broadcast to his fellow TSA officers during a security scanner walk through. It was one of those less than polite scanners that let the scannee know exactly what the scanned looks like under his or her clothing. - Mr. Sizeless beat his bully senseless and is now facing assault charges. While there were other ways this bullied gent could have handled his bully, (lawyers pop into mind,) this incident brings the integrity of the TSA into question and the safety of your privacy.
5 responses

• United States
7 May 10
There are jerks in every profession...these are just two examples of them. I don't believe that the behavior of these two clowns is indicative of the integrity of the TSA as a whole.

• United States
8 May 10
One would certainly hope not. Of course these are the two who have created some kind of tabloid news to occupy us. No one would ever report that the other members of the TSA crew did their jobs, did them professionally and it went remarkably well. That just would not be news.

• United States
8 May 10
This story does highlight the problem-factor of the scanners themselves. People's private bits are going to be seen by those who are not their intimates, and there is room for systemic abuse, which this story highlights.


• United States
7 May 10
And amongst all this we have the underpants bomber and the Times Square Bomber. I question the security this and the oil wars provide...


• United States
10 May 10

It didn't keep one pair from going kaboom!

• United States
8 May 10
If this is true than there was a serious issue with the way the check was conducted. As I've seen it explained, the person who sees the scan is in a separate room and is not supposed to know anything about the person whose scan he's looking at. Either way I hope the jerks responsible in this case are fired and charged if their actions are deemed criminal.

• United States
8 May 10
I hope that too the education and sensitivity training of TSA officers in the area that these people were working is tweaked.

• United States
7 May 10
This is an example of the lowest level of integrity. I think they should have the same type of confidentiality expectations as health care workers and school employees. Bullies are everywhere. It makes you wonder if the same person would do something like black mail if it was a passenger. Of course I wonder about the stability of the person being scanned as well. Do we want him dealing with people? How very unprofessional all the way around.

• United States
7 May 10
It is best that he was 'found out' now rather than later.