The words unspoken and things undone.. What if's and Could've been's.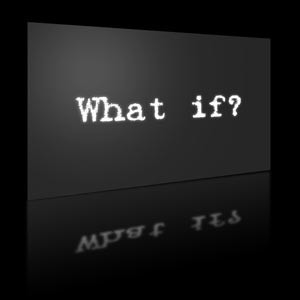 Philippines
May 8, 2010 8:59pm CST
Was there anything that you wish you could've said to your loved one, to a friend, or to anyone someone you find special. Was there anything you could've done that probably brought something that, once in your life, you have fancied about? As for my case, I should've told my ex why I dumped. His financial habits, lack of responsibility and not having an interest to find a job way back then are what discouraged me to stop our relationship. It felt like I have now future with him. Probably if I did, he could've made it up not for me but for his self and for his life. How about you? Share it here. Happy Mylotting!

6 responses

• Singapore
9 May 10
Yep, for me maybe there is. There are lots of unspoken words regarding certain things that if given the chance, I'd like to say. It's to say how much I love certain people in my life and that I mean no evil. Sometimes being looked upon as the bad dude can be good because then no one would need to know your good deeds, but at the same time, certain things need to be communicated through a clear mind, instead of just listening to rumors.

• Philippines
9 May 10
I understand how you feel. I'm pretty sure that the people who looked at you as the bad guy didn't know you well. Because if they're your true friends, they would know who you really are and the reason behind everything you do. Sometimes, it feels good to clear things out for them to change how they look at you not because you just want them to think that you're not bad after all but to make them understand the reason behind the things you do. Thank you for sharing your thoughts here.


• Singapore
10 May 10
Thanks for your kind words, I find them very comforting and you are a nice person for sure.

There are times when I try to explain myself, but when things seem futile, that if for instance they are bent on believing something which is totally false, I'll just be quiet and just let nature take its course. Hoping someday that the real truth will come out into light.

• United States
9 May 10
Well, me and my girlfriend recently broke up, and she said the reason we broke up was because she was starting to fall in love with me, and she was going to move at the end of our Sophtmore year, and if she moved we would miss each other far too much. It's not a decent reason , but I learnt to understand.

• Philippines
10 May 10
It looks like you are caught between time, responsibilities and priorities. I was about to say that you should have tried to work out this long distance relationships. But probably at this early time, it's okay if you continue with your current priorities. Continue going to school, get a job, know more people and get to know more about yourself. When the time comes and you still find each other, then you'll see if you can give yourselves new chance again. You'll never know what tomorrow may bring. Thank you for sharing. Good luck and God bless!

• Philippines
9 May 10
Thu we think we'd done our best and everything,there is always words left unspoken and things undone. We can't make everything we want to do in in a span of a day or week or so,not even a lifetime to make our loved ones feel how much we love and care for them. That is why,we should always try our best to let our loved ones know how much we love them. Make everyday as if it is the last day of our lives. There are lots of things from the past that i haven't said and done,but i never regretted those unspoken words or things left undone. But,from the past,i learn to make up the best for everything.

• Philippines
9 May 10
I am so glad of the learnings you had from the past. I agree that whatever we missed doing in the previous moments of our lives, we make sure to seize the time to make of the things we didn't do. I'm hoping that you're able to tell the special persons in your lives about how much you love them. Thank you for posting.

• Philippines
9 May 10
if i had the chance to have a chat with my mom i would have told her how lucky i am to have her as my mom. i would tell her that im so thankful for her hardworks and to help her when i finish school. i will difinitely tell hger that i love her so much!

• United States
9 May 10
I do have a major what if in my life and it involves a dear friend of mine. We can talk about why it never happened, but we can't talk about the what if as we do not know that. Our lives are so different now and we can never go back and change the way that things happened, but it would be nice to discuss what we would think would have happened if things had not have changed so much. Relationships have a way of working out for the best, but I also believe that there are many friendships and relationships that could have been so different if we would have followed our hearts instead of our heads or the advice of others or if we would swallow our pride and say those three little words - I am sorry!

• Philippines
9 May 10
I know what you mean. There were many stories of people who got away of someone's lives because of the words that they kept inside them. There were many unspoken feelings. Feelings that they long kept inside of them because of the fear that they might hurt other people which in the end, pushed the persons they love away. That's why in life, I've learned to tell the person how I felt coz I may never have the chance to say the words I long keep inside me. I hope that things are working out fine in your life and I hope that you don't regret it that much.

• Philippines
9 May 10
i am a person of i few words, i hate explaining for i know even i did they will never change their minds. lucky me that i have a wife who had taught me how communication is the best thing that we need to exercise. so i am out spoken on what i feel and she is the same way. but on other people i remain my old me that i dont explain anything. i can not say that there are what ifs and couldve been for i dont need to say words that they will not listen for it is a waste of time.

• Philippines
9 May 10
So true. I myself sometimes feel that. I don't have much interest and much care about what people think about me. Only my true friends know me and I always have this feeling that I don't owe anyone explanation because they don't feed me. However, there are some instances when you really I have to explain things out. Especially if you know that explaining things will help to resolve an issue. I'm so glad to know that you have somehow learned the art of communication. It is very necessary in keeping healthy relationships with other people.