A movie I've been waiting for Last Airbender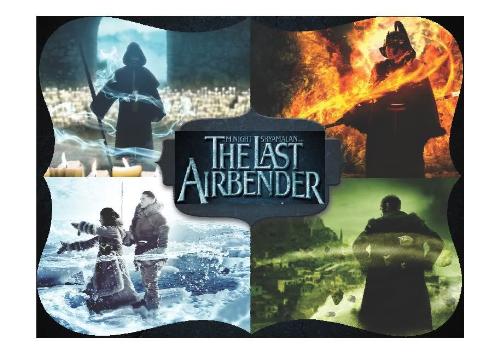 Philippines
May 9, 2010 7:05pm CST
I've been a huge fan of "Avatar: The Last Air Bender" anime which has a really good story and it's an awesome anime. Now that I've known that it's coming out in the movies and yet 3D I was really excited by watching the trailer alone. Here's a link for the trailer and site http://www.thelastairbendermovie.com. Anyone here have watched the anime as well? Are you expecting it would be as good as the anime?
4 responses

• Singapore
10 May 10
Hello chiepao, I put my hands up and agree with you. you know when THE avatar was announced I thought it was the air bender but it turn out to me to be a disappoint. Till today I have resisted to watch the show as to me this is the real avatar.

• Philippines
10 May 10
LOL! I felt the same as well iwrite. When I heard that The Avatar is coming out on cinemas soon I thought it would be the last airbender. It brought me a little bit of disappointment as well though but THE avatar is still a good movie. I'm expecting this, the last airbender, would beat it :))

• Singapore
10 May 10
beat it, it would trump it, the story line is better, the effects are better, the babes are prettier. come on how do you beat that. By the way they alway come up with girl with perfect figures and big round eyes and super long legs. beat that avatar, with blue paint?? I would choose long legs any day.



• Philippines
10 May 10
Yes, i love that anime. I have seen all, from first to last. The first time I was told that there was going to be a movie, I got so excited and couldn't wait for it to come. Now, I am still excited that it's almost about to be shown in theaters. I hope that it would be better than the anime and I hope that it will be unpredictable that would keep people thinking what's going to happen next, just like the anime.

• United States
10 May 10
everyone I talk to seem to be waiting for it to be out on 3D. Is incredible to know that story too 10 yeas to be put together and how it grossed the most money any movie has ever made in one weekend.