What do you do with your online earnings? Bills, Fun ???

United States
May 10, 2010 10:09pm CST
So far I am letting my online earnings grow so that I can use it when I got on vacation at the end of the summer. As we all know, it takes alot of effort to get to the different payouts so it feels like a victory when I finanly do get paid...lol. So what do you do with your online earnings? Pay off some bills or spend it on something fun?
8 responses

• Chile
12 May 10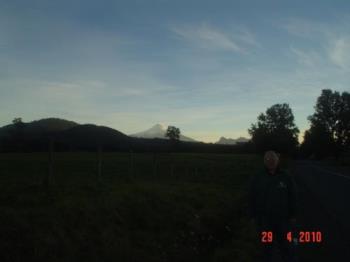 I use all my online earnings on vacations normally. This year was a little bit different because I had shoulder surgery and I had tosteal some of my earnings to pay for part of the medical bills. Still I had enough to go nearer than my usual points of interests and I went for 10 days to the south of Chile, my country. Going to a nearer place meant no money spent on airfares as it usually happens. I shares car expenses with cousins and also lodging rent. I went to some hotsprings nearby, had a warm water swimming pool at the Hotel (wonderful to do my shoulder exercses) and spent little in cooking as we had an apartment.


• United States
11 May 10
I do both. I have been doing this for 10 years...this is my job...so I do all the regular things people do with their paychecks. The paypal debit card makes all of this so easy. Where do you plan on going this summer?

• India
11 May 10
That is a good question. First time I collected a few payouts of my online earnings and got gifts for my parents and husband on Christams. I was very happy that I didn't spend my personal money to buy gifts. After that I got payout once I bought a backpack. I was very happy when I got it through online earning and it was my dream to get a backpack for a long time. Now, I am about to recieve payout in two sites and it will be around 15 dollars. I am planning to save the money in Paypal to combine it with another payout before cashing.

• Philippines
11 May 10
so far so good i used my earnings here in mylot to pay for my monthly internet bill while my earnings from the rest i used it for my prenatal check up and vitamins, i dont have job and frankly speaking, i only get income here online and im thankful for that even though ive been scam with my investment hoping that i can make it big but i failed, still thanks god coz theres mylot that save it as in here, i can only earn pure profit and its a big help already, what i need here is hardwork and time which is fine than invest money.

• Argentina
11 May 10
Im trying to save the money I earn online and make it grow. I want to keep developing my money earning streategies. If I could reach a big ammount in this year, I would love to buy a new drumkit. And if I can't, I'll keep making money and saving to travel to europe when im 18.

• Philippines
11 May 10
I'm letting my online earnings accumulate in my paypal account. My goal was to buy a watch on ebay but i thought against that. I'm planning just to earn more and keep it that way until it's big enough to afford something worthy like a laptop computer.

• United States
11 May 10
I use some of the earnings to treat my family to going out for ice cream sundaes, or maybe miniature golf in the summer...something fun. The rest of the money is used towards paying bills, buying food, or if I can purchase school clothes for my sons on sale. But I always try to do something fun with part of the money I earn.

• United States
11 May 10
I haven't thought too much about that yet. I'm in the middle of finals at my school and all other sorts of standardized testing, so I haven't had much time to attempt to make money online, lol. Like you, I'm trying to build up what I have, and hopefully, I'll be able to spend it on something fun...Though I am also saving up money for college D: