What's your favourite food?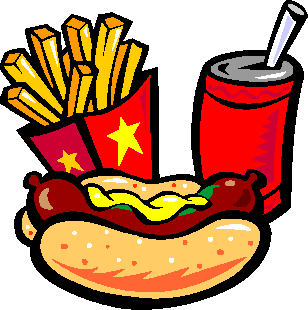 Malta
May 11, 2010 11:42am CST
Hey mylotters, A simple question, what's your favourite food? Well my friends, mine is cow, sorry i mean beef, actually steak. I love a nice well done steak with pepper sauce.. Yum.. For the omnivores i'm sure your drooling :). For the vegeterians, i'm sorry :P. I like meat and fish the most, well i really like everything. However, there is always something a person doesn't like. For me, that thing is/are mushrooms. I can't stand them :S. So mylotters, what's your favourite food? And what do you like the least? Regards, borg246
6 responses

• United States
11 May 10
Pizza. There is just so much to do with it and I haven't really had one I didn't like. Also, I love bagels. Panera in the morning is one of my favorite places to be. Such a good aroma with the coffee and bread.

• Canada
18 May 10
My favorite food would be chicken briyani which is basmati rice (yellow rice) with delicious seasoned chicken.It is an indien dish and a very good one to!


• Iran
11 May 10
fesenjoon, It's a persian food. believe me It's the best. I'm sorry you don't know any thing about that and maybe never taste it.

• India
11 May 10
Well i am a pure vegeterians. Well there is no such concept as PURE vegeterians, because scientifically speaking pure has got a different meaning altogether. Lets get back to food,lol, I love that most people(according to me)- PIZZASSSSSSSS!!!!!!!! There's nothing better than a sizzling hot yummy pizza!!! Wat i hate the most is a dish in south india named "idli" I hate it!!

• Pakistan
11 May 10
i love fast food.. pizzas and the the image u have given.. these kind of meals.. i love to eat it.. and i m lover of french fries... with tomato ketchup..

• United States
11 May 10
Homemade spagetti sauce the way my great-great grandmother made it. She passed the receipe down the family lines. It is one of those where you start with whole tomatoes and cook it all day. Yummy. Least liked food is probably mushrooms also. Don't like their texture and just the thought of eating a fungus kills me.