men, what will you do if a gay courts you?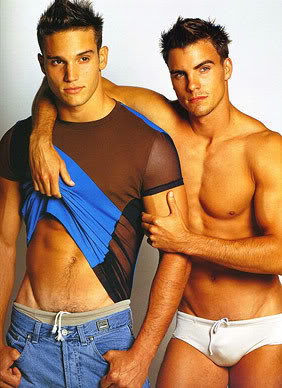 Philippines
May 11, 2010 11:18pm CST
i have this good friend. he is good looking. he gets closer and closer to me. i noticed that he is a bit gayish but i just never mind that as long as he is a good friend. by just few days ago, he told me the truth that he liked me since we were not friends and his feelings get stronger as i accepted him to be in my circle of friends. he wanted me as his bf... i cant laugh because he is also human to be attracted to a person like me and i dont really discriminate gays. i told him, i cant accept him as a gayfriend because i have a girlfriend and i am just treating him as a good friend. i told him that is nothing but just a good friend to me and not to expect a lot from me. i have seen more men involved in a gay relationship but i just cant take it that way. i just up for friendship. sorry dude. if you are in my situation, how would you handle this situation?
3 responses

• United States
12 May 10
You handled it quite appropriately.

• Philippines
12 May 10
Personally, there's nothing wrong with gays liking guys. hehehe. That's their nature and we can not do anything about it. But we cant also force anyone to accede with any offered relationship. That's actually a matter of personal choice and perception. The best thing to do perhaps is to tell them the real score. If you dont like having gayfriends, go ahead tell them honestly. that way, they'll appreciate more with the honesty than getting huert with the refusal.

• Philippines
12 May 10
I would be proud that people like them like me. Lol. Seriously, I dont have any problem with gay people. They are jolly and fun to be with. Courting me doesnt bother me at all. As long as you know your sexuality then no worries. I'll just be honest with them that its not my forte. We can be good friends but thats the only relationship I can give. But its nice to have gay friends sometimes, it makes our lives so easier by making me smile all the time maybe because most of them are full of life and humor. I will still be a friend to him and wont tolerate the feeling. maybe one day he will just realized that im not the right person for that feeling. I have gay friends who actually hug and kiss me on the cheek. Some of them confesses their feelings towards me as well, but nothings change they are my friends and i love my friends.

• Philippines
12 May 10
yeah.. you are right... and that is what exactly i have done.. friends are friends and nothing more.. well, i am not that proud because my friends kept teasing me to be the "gay bet" since a lot of gays have done the same as this close friend of mine...