why 13 is a mystery number?

Malaysia
May 13, 2010 7:56pm CST
i read an article in a book and came acrossed many others about number 13..is 13 really a mystery number?well,some building don;t have button for 13 floor,instead they just put 14 after 12..and some associate it with paranormal activities.i think so far the worse thing that has anything to do with 13 in my country is unforgetable incident on may 13th when the chinese and malay fight long time ago..that was history?have you encounter anything strange, funny, shocking or scary that has to do with 13?
11 responses

• Philippines
14 May 10
13 is deemed to be unlucky. That is why even buildings don't have 13th floor. But this assumption has no basis at all. I think the origins of this was Jesus Christ's 13 apostle. His 13th apostle who was Judas Escariot betrayed and give him away to the authority at that time and thus making possible for the crucifixion of Jesus Christ.


• Philippines
14 May 10
add ons to pokster: 3years after being elected, the 13th president of our country was ousted and convicted.

• Philippines
14 May 10
the number 13 is deemed as an unlucky number and fro what i read it stemmed from the unlucky day, friday the 13th. friday the 13th came from the time when all of the templars were all rounded up and all tortured or killed. but i think there are other reasons on why 13 became an unlucky number in various cultures.


• Grand Junction, Colorado
14 May 10
@347eat
, I also was born on Friday the 13th, and look at it as just another number too.


•
14 May 10
the number 13 is also a lucky number for the lottery, people always go on FRIDAY THE 13TH TO GET CHANCES TO WIN THE LOTTERY 13 IS ALSO A LUCKY NUMBER FOR MANY


• United States
14 May 10
I really have no idea where the number thirteen has such uncertainty to it. Or maybe uneasiness would be a better word. Still there are many cultures where the number thirteen means bad news. Perhaps there are some valid things to this, but I think that it is just one of those things that has just stuck over the years. It is just one of those things that always were and always are going to me. At least that is the way I interpret things. I do think that there is some valid things. Friday the thirteenth, there always seems to be some odd things happening to me for some reason. Perhaps that is because I might be expecting it because of the superstition. Still, I am looking out for it no matter what. It is odd a lot of the time. The last time, the power went out for most of the day, which I personally consider to be bad news. So perhaps there is some validity to all of this uneasiness about the number thirteen. It is an interesting thing to think about.

• Malaysia
14 May 10
ya..i think it does have something to do with superstitious or it maybe just coincidence..because we sometimes think that there must be stuff happening or we will just wait for somethin to happen without realising it..still people are interested in 13 and many articles were made about it..

• India
14 May 10
13 is not only mystery number but also considered unlucky. A friday falling on a thirteenth...ever heard of it. its the most dangerous day for most of them..

• India
14 May 10
it since time of Lord Jesus i think. Because he was crucified on 13th Friday.After Christians believe 13th as a unlucky number or not a good number. And the day when 13 comes to be on friday. It is said that nothing will be on the mercy of god. And most of them spend time in fasting and praying to god on that day.

• Singapore
14 May 10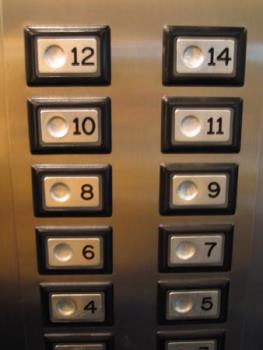 I do not know why number 13 has became an unlucky number. Perhaps because it is a prime number that cannot be divided by any other numbers, it stands alone as something mystique and in solitude. Besides it could be due to the number 3. More often we see items were sold in pack of threes instead of pairs, such as three apples for $2.00, three pens in a pack, three flavors of ice cream in a bundle and so on. Therefore it is neither too little nor too much -- it just arouse you to fix your sight and decision on the pack of three items, so that you won't consider other options. Likewise, the number 13 may cause one to solely fix his mind on linking it to something anomalous, unnatural, supernatural or bizarre. Having said that, I have not met anything unfortunate or been able to associate anything for that matter to number 13. My Fridays the 13th were spent like any other days, some with joy and excitement. My 13th year of age was a memorable time, when I started a new phase of life in secondary school as a teenager. I don't mind buying anything associated with number 13. Now I remember I watched a movie called "The Thirteenth Floor." Therefore I tend to believe it is how our inner life responds to the environment. If our lives were filled with hopelessness, helplessness then the environment will take its effect on us, be it it has anything to do with number 13 or not.