Who loves heavy metal?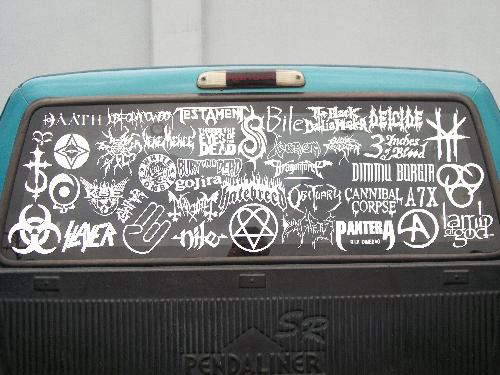 United States
5 responses

•
18 May 10
I am a great fan of heavy metal too and I just love listening to them though my parents are against it. I have blog on metal too you can check it out, if you are interested I will tell you the name of the blog where not only I write reviews in my own words but also have pictures and idolizes them.

• Switzerland
14 May 10
I love metal!! but I'm into Japanese metal stuff. my fav. metal band is "Dir en grey" and "the Gazette". back to the west, Megadeth forvever! I like metal because it's not only the music, it's the best way to express emotions and feelings.plus that was metal which made me who I am today(a crazy bassist who wants to conquer the world with her music:P)



• United States
19 May 10
I love other kinds as well I would say almost everything except I HATE country and not fond of most rap but I like some. I've heard of some of the bands you listed I think I've seen Paradise Lost and Isis in concert, but I love Tool.

•
18 May 10
Big fan of Dio, Sabbath, Judas Priest for example. Oh, and its a big shame that Dio passed away recently. Im more into the classic rock stuff.