how many of the myloters love to party at nights..........???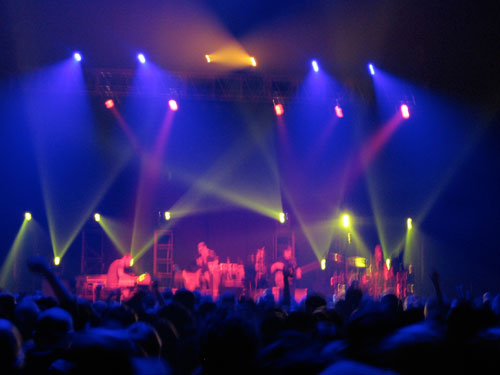 India
May 16, 2010 12:57pm CST
hey guys i love to party at night and never miss one ...but till the time i am ill today itself it was a night party of my friends brother's marriage but couldn't go because of illness........so how bout you ........well i love night parties......but i play safe and dont drink ......
7 responses

• Philippines
17 May 10
Five years ago I admit I like to party but lately things have already changed. I'm starting to take life a little bit seriously. Don't get me wrong I still like to have fun and I have discovered that there is more fun outside those clubs. And it's pretty scary these days to party in clubs specially that there is rumor right now that this club got closed because one of the club goers tried to infect others with his HIV virus. That is so alarming and it is just one of the many reasons why not partying could be a good thing.

• India
17 May 10
well if it is like that than you shouldnt do party late nights......well thanks for responding..............

• Philippines
16 May 10
Too sad here that you can't come because you ill. I love to party but online during my free time. But It's much enjoyable if you drink while partying. Well that my be the reason why you can party all night and never miss one. Because you are not drinking and you can party even every night because you can never get drunk.

• India
16 May 10
yes you are right but actually if i ll be doing just what you said then i wont be able to wake up every morning ........and that will be very hard for me .....so thanks for your response ....take care keep mylotting.......

• Philippines
16 May 10
I am not really into parties since it is usually accompanied by smoking and drinking which I don't do. I prefer a good dinner with some friends and nice conversations. I prefer food trips, trying different cuisines.

• India
16 May 10
well thats great ..i also love tovisit such places but actually my friends do all that smoking and drinking stuff......and i dont ......also i am not too much into parties that happens around once in about 10 days........ well thanks for responding ....take care keep mylotiing

• Bulgaria
4 Jun 10
I am a university student right now and you all know that student's life is supposed to be full of parties.Here we got free parties in the discoes for students every tuesday and thursday so we don't spend a lot of money for the night.I don't drink much,don't pay for the entrance and share the taxi with some friends so I prefer to go and party instead of staying at home even when I don't have much money.

• Beaconsfield, Quebec
16 May 10
I'm not really the type of person, who likes to party at night. I don't know why, but it's just not really for me. It's not really the sort of thing that I like to do on a regular basis. I might go to a party once in a while, but that's pretty much it.

• United States
16 May 10
I dont care to party dont like a large crowd and would never have a party in my house. As Seinfeld once said why would anyone want to treat there house like a cheap hotel room lol. But I am just not the party type never cared to go to one before I am more of the small group type or like to be alone.