I think that Daphne du Maurier is my favourite author, do you know about her?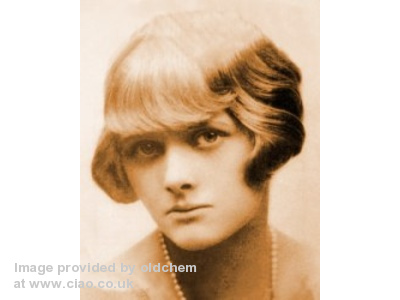 May 17, 2010 10:23am CST
The famous author was born on 13th May1907 in London into an artistic and prosperous family, she had two sisters - Angela and Jeanne - she was the second daughter and her father,who had wanted a son, encouraged her to dress like a boy, cut her hair short, and adopt an alter ego she named "Eric Avon." Her father was in fact, Sir Gerald du Maurier - an actor and a manager who later became a writer, one of his works was 'Svengali and Trilby' - DuMaurier actually creating the mad hypnotist, Svengali. Daphne's mother was also an actress - Muriel Beaumont, and her grandfather was the caricaturist George du Maurier.One of her ancestors was Mary Anne Clarke, the mistress of the Duke of York, son of King George III, Mary Anne Clarke's daughter married Louis-Mathurin Busson du Maurier - their son was Daphne's grandfather. Rebecca is undoubtedly Daphne Du Mauriers' most famous novel - and my favourite - and the theme of the novel - Jealousy - came to Daphne the year she married Frederick "Boy" Browning, he had been engaged before - to glamorous, dark-haired Jan Ricardo. The suspicion that her husband remained attracted to Ricardo haunted Daphne.Jan Ricardo, tragically, died during the Second World War. She threw herself under a train. Films of her works include Jamaica Inn 1939 and Rebecca 1940 - both directed by Alfred Hitchcock, Frenchman's Creek 1944, The Years Between 1946, The Hungry Hill 1947, My Cousin Rachel 1952, The Scapegoat 1952, The Birds Hitchcock again) 1963 and Don't Look Now 1973. Daphne Du Maurier was awarded the National Book Award in 1938 for Rebecca, inn 1969 she was made a Dame of the British Empire and in 1977 she was awarded the Grand Master Award from the Mystery Writers of America. Daphne Du Maurier is still one of Britain's - if not the worlds - favourite authors, she was not just a novelist but also a playwright, nonfiction writer and editor. I see her as one of the finest suspense authors of the 20th century. Most of her novels fall into the suspense category, some as chilling as anything composed by Edgar Allen Poe. [i] "I walked this land with a dreamer's freedom and with a waking man's perception - places, houses whispered to me their secrets and shared with me their sorrows and their joys. And in return I gave them something of myself a few of my novels passing into the folk-lore of this ancient place."[/i] Daphne du Maurier, 1907-1989
3 responses

•
17 May 10
I must admit that you are a real fan to her and you have done a marvelous work of research on her I do appreciate her and I came to know her through you now, you are in fact teaching we people here and I am so happy for that. I have never ever read a book from her but I will definitely be taking one in the library today if there are.

• United States
17 May 10
It has been so good lately that MyLot friends are reminding me of authors I enjoy. I have read perhaps four of these novels. I will have to look for them at the library. Another author I was reminded of on here is Margaret Truman. Again, a mystery writer.

• United States
17 May 10
I hate to admit that I have not read the work of Daphne du Maurier, but will add this author to my list. Her work sounds edgy. I am an avid reader and cannot believe I haven't read Revecca. Thanks for sharing the insight. There are so many good authors, how do you pick just one???