anyone like the Kids In The Hall?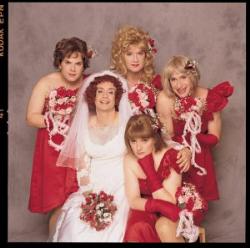 United States
November 16, 2006 11:24am CST
i sure do. a whoooooole lot. anyone heard of them? and if you have, leave me your favorite sketch! we'll have much to discuss.
3 responses

• United States
6 Feb 07
They are classic. I really miss them. I wasn't super big on the Buddy character, and not because he was guy but because he wasn't very funny. But I love the Squashing your Head guy.

• United States
10 Apr 07
i forgot about the crushing your head gut, totally hilarious. thanks for reminding me.

• United States
16 Nov 06
its a t.v. show that was on from 1991-1995 on HBO here in the US and Canada. Five Canadian guys did sketch comedy and often played the female roles as well. quite possibly the funniest show ever made!