Literally makes you wet your pants!!!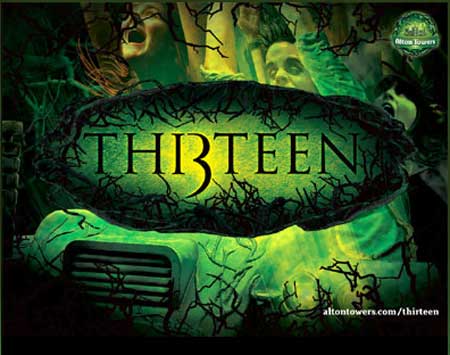 May 19, 2010 12:43pm CST
I have just nearly wet my pants laughing at an article I have just read. UK theme park, Alton Towers, have a new roller coaster called Th13teen, staff there have being given protective pants out to stop embarrassing' accidents on the ride. The theme parks bosses have taken the measure after ride hosts reported several 'embarrassing' incidents involving riders on the coaster, which boasts the world's first free-fall drop.They said "It contains many surprising elements as it takes riders on an exhilarating journey, so, in response, we have decided to make protective underwear freely available in the hope it will make both riders and our staff feel more secure." How do you think you would go on??
4 responses

•
19 May 10
Hello, Well funny as this really is, it's a great marketing ploy. Everyone will be speaking about the ride and the protective pants, LOL. Are there changing rooms for these pants, if not, then it may result in some very embarressing situations.


• United States
19 May 10
I'll skip the pants wetting fun thanks. I can just see people going with their friends and laughing at whoever wets their pants. I wonder how many people have actually wet themselves. 10 people, 50 people? Did they exaggerate to make it sound cooler? Will the ride cost more to cover the cost of super absorbent granny panties? Heh oh well I guess this is good exposure for them tho and I bet people are lining up to wet themselves! lol.

• United States
19 May 10
I don't do horror. So I'll be the wuss standing off to the side while everyone else goes on and wets their pants, lol

• Pakistan
19 May 10
If I were the marketing adviser, I would have introduced the "Slogan", "Exhilarating journey in protective pants" lol! Great post!!

• United States
20 May 10
Oh my goodness, I think that I will pass on that ride because I know what would happen and that would not be fun for me.

Take care Snow