Country of many malls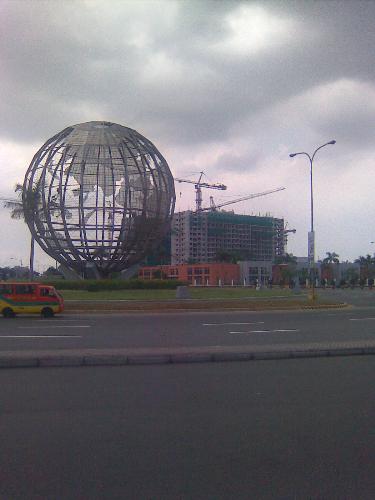 Philippines
May 20, 2010 9:24am CST
People from abroad is telling me that the Philippines has largest malls. I was inviting them to the Philippines. They told me that they are interested to see our malls. They heard that our malls could not be compared to what they have. Well, I can't live without going to a mall in a day. perhaps, I won't go to other countries, then, for a long time
7 responses

• China
20 May 10
oh,I like Philippines very much .

I love your food . I long to go to your mall.

• Philippines
5 Jun 10
Hi there Mimiang! My relatives who came here to the Philippines for vacation found our malls really big and beautiful. My cousin told me that their mall in the US looks like a giant box in the outside and there isn't as many boutique and shops in the inside.

• Philippines
26 May 10
it is in Manila that has many Malls. If you go to the provinces, there are many which do not have big establishments. It seems that manila or Cebu is cramped or congested with malls but there are big enough space in the provinces.


• Philippines
21 May 10
Really? I never thought that we are one country with the most number of malls. What does that say then? That Pinoys are happy-go-lucky people who love to shop and go out of their houses to hang out at these malls. That is why we are poor. We want to spend every single centavo we have at these malls.


• Philippines
20 May 10
I live in the Philippines and We do have a lot of malls here but for me there are only 4 malls worth seeing here particularly SM Mall of Asia, Greenbelt, Powerplant and Tiendesitas. Another country with a lot of malls is Singapore. Almost every train stop there has a mall.