ReadBud Payout Update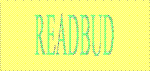 India
May 22, 2010 10:34pm CST
Hello mylotters this is checkmail and me too have joined the ReadBud site that pays to read its articles, and also have sucessfully completed about $30 over there.But according to my participation at mylot, think many of us mylotters have joined it way earlier and might have got paid.So did anyone here got paid from ReadBud paid to read site ? Recently after reaching the balance of $30 am facing some shortage of articles to read and earn, hope its not any thing going to scam.
10 responses

• Singapore
23 May 10
Till date, upon searching on the Internet, I found no payment proof or any indications on payment yet. But isure hope this readhud business model holds water. Cheers.

• India
12 Jun 10
Hello arcideaco thanks for showing some hope about readbud site, as many of us begining to think that its an scam as we reach near payouts the number of articles to read have decreased.Anyways hope for the best, keep it up with your mylotting.

• Indonesia
23 May 10
well... until now we can't said this site is scam after all... because we can see the proof... but the weird think is not recent proof right?? and beside that... i was reach the $32 and the article im got is less than usual... and many member complaint about this one too... any one know why like this??


• India
12 Jun 10
Hello clip116 atleast some have past 40 am facing problems after my $30 and now when am on 32 only get two articles to read per day, thats frustrating thing by any site.Anyways keep it up with mylotting.

• Philippines
23 May 10
there will be a lot of mylot members who joined that site that hopefully will get paid mid of june so lets just see and wait for it, so far its too early to tell since its just a new site and no one from here in mylot already got paid from that site. lets just have patience and wait till someone will post that good news.

• India
12 Jun 10
Hello homeshoppers me too am hoping that Readbud site isn't an another scam as mine two years went scammed online.think the site is just trying to slowdown its earning process.Anyways keep it up with your mylotting, Happy mylotting.

• United Kingdom
24 May 10
Hi, I haven't joined Readbud and don't plan to as: - I think I can use my time in a more productive way to earn money online - I'm not willing to take the chance that the site might be a scam I hope, for the sake of those that have invested their time/energy into it, that it's a genuine site. Good luck.

• India
12 Jun 10
Lucky Guy its our own choice whether to take chances online or not, anyways its better to skip some earning oppourtunities.Keep up with mylotting.

• Philippines
24 May 10
Hi! I'm a readbud member too, I have only earned 18$ so far. I still receive more than twenty articles ever since I joined. I hope it's not a scam. Did you notice the list on the side that says "top members". Do you belive it? I'm starting to get really skeptic about this site. I hope that the time we spent there wont be wasted

• United States
23 May 10
I'm on Readbud, too, but I just started and only have about one dollar. I'm waiting see if anyone gets paid before I post it on my blog and encourage readers to enroll in it. Encouraging a scam site will lose me readership. It's not worth it!

• India
12 Jun 10
Hello cripfemme nice move on your part, but if readbud starts paying them it won't be as this type of sites are active till only 5-6 months than go scam.Anyways we all are trying hard to get paid from readbud.You will get an post in mylot about it.keep it up with your mylotting.

• India
24 May 10
I lost my hope in this site..As the members reached the balance of $30.00+, they used to reduce the number of articles to them..I thought that there are no articles so that they can distribute to all of the members..But we are able to read many responses here, stating that some of the members are able to get the articles more than a dollar in a day...But the key point is that they are new members or else they have not reached the balance of $30.00+....Once we reach this amount, they are limiting the earnings so that we can not reach the payout level..It is sure they will go scam very soon without paying even a single member..They have planned well in advance.That's why they have the terms as that the referral earnings ($5.00) will be added only after the particular referral reached the payout level....If we are rewarded the referral earning % as and when our referrals are earning, then the members who are having more referrals will be able to reach the payout very easily...I am having 78 referrals in this site..50 members have reached at least $10.00 and most of them are in the earning slot of $20.00-$40.00 now....Its just wast to expect the payment from them....

• India
24 May 10
Let me update my profit/loss once my upgrade finishes...within the next week...

• India
12 Jun 10
Hello kumarplv interesting stuff to post buddy, me too was thinking of getting some refferals to complete mine $50, but as you are saying it isn't possible will only try reading articles, as its hard to give up our online earnings.Keep it up with mylotting.

• United States
30 Sep 10
readbud is a scam site. i suggest u stay away from that site u wont earn anything from it.