Young people more lonely than the old people, do you agree?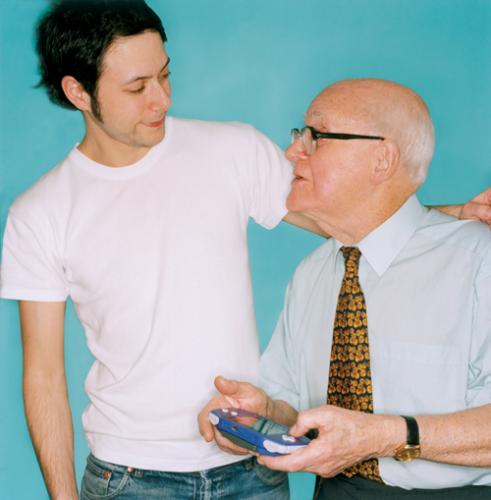 6 responses

• Philippines
25 May 10
I'm not sure. Maybe cuz young people are more amorous and adventurous at the same time that's why they are (or we are) often feeling lonely cuz they're (or we are again) heartbroken most of the time compared to old people who are mostly seeking only friendship or acquaintances.

•
27 May 10
Maybe this is because younger people tend to work longer hours? 18-34 year olds tend to work for support young families, whereas the over 55's are nearing pension age, when you say over 55's, this can be anything up to 100 years old, who maybe live with their partner and are retired and if they are "well off" they'll be maybe having more "fun". I just asked my husband does he feel lonely sometimes, his response was yes, he works 15 hour night shifts on his own. So I can kind of see why younger people are "more lonely" than older people! :)

• United States
25 May 10
Oh, I think us old fogies are just as lonely. The difference is that our memories aren't what they used to be and we forget just how often we feel lonely.

Actually, I think that, for the majority of older folks, we have slowed down and developed our little habits and quirks so we're more content to be by ourselves more often. At least this is true of myself. I have many hobbies and do a lot of craftwork, gardening, fishing, etc. and I actually like my time alone most of the time. I know that, when I was much younger, I wanted to go places and do things and, of course, I liked the company of others so I felt more lonely when no one was around back then than I do now when no one is around. So, those statistics could very well be true.

•
27 May 10
I think that is right. As we get older we find that perhaps we are happier with our own company and do not need other people so therefore are not lonely. It is very interesting though. By the way I love
The difference is that our memories aren't what they used to be and we forget just how often we feel lonely.


•
25 May 10
because young people nowadays aren't contented with what they have. they keep reaching for more and more even if they don't need it that sometimes they lose companions on the way while older people have lived their lives and are contented and probably not regretting the things they've done. that's why older people are more happy than younger people. in my opinion, that is.

• China
30 May 10
i'm young,but i'm not lonely.i think the reason for the different feelings between the two generations is not about the age,but about the limit level of saisfaction.that's another question,and is bigger than this.if the'satisfaction'problem was once solved,the 'lonely'problem will be solved immediatly.

• India
26 May 10
yes it is true. You know its all kind of psychological, it is what in today's world the thinking of the younger generation has become.They want to be free, independent away from all those bonds and relations which do gives them satisfaction in the begining but they all end up being a loner and that is the time when they think that what they did was wrong and regret theie decision.They can lose their friends too even the bestest one's,the which is clash of ego's between them. On the other hand the older people who have lived their life have a totally different perspective towards people. All the relations they have preserved and cherished tjroughtout their life is now paying off.They always have someone around them taking care and socializing with them and it feels nice too.