Should i get pregnant??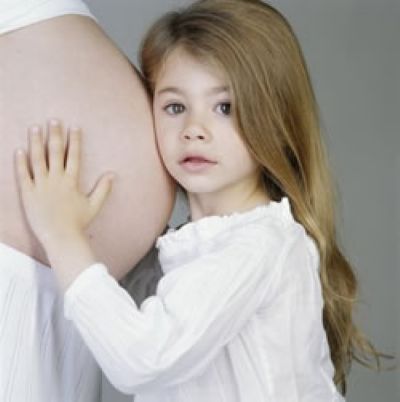 Philippines
May 27, 2010 4:56am CST
Its never easy raising a child nowadays. I have been struggling since i had a child that up until now i thought i dont know what am doing when it comes to my daughter. See, i wasnt ready when i conceived her. I was still at the university back then. But she was 4 and half now and adorable and i love her so much. Now my problem is my husband asking for second child. And still, I AM NOT READY. I dont want another one atleast not now. He was a bit insistent and i feel pressured. IM not ready physically and emotionally that i felt if i have one it would depressed me. Should i say yes even if my heart says no? Should i say yes because im a wife and i have obligation to do? Should i feel guilty for not wanting another child(atleast not now)?? HELP.
5 responses

• United States
28 May 10
You need to talk to him, let him know that you don't want another child at this time. Communication is so important in a marriage he needs to know how you feel, he may not like it, but it could do more harm then good for you to have a child right now with the way your feeling. Talk it out, I hope he understands. You shouldn't feel guilty at all, you not doing anything wrong.

• Philippines
29 May 10
thanks offkey., i needed to hear that last line :)

• United States
8 Aug 10
If you are not ready you need to talk to your husband. You should be ready, this is not a decision that you should feel pressured into. You are the one who will be carring the body and you want to have a good feeling about that so you can be happy. I had a preemie three years ago and one of my biggest fears of having another is that I will be so worried about having another preemie that I will make it happen. Stress is not a good thing for pregnancy. It should be a happy time. If having the child would depress you it could give you a higher change for post partum and that would be good for no one. Try and talk to him be honest and tell him what you are feeling. Part of being a good wife is being honest with your husband and doing what is best for your family. No one ever said it was going to be easy but it is not just about you and him anymore you have your child to consider to. Good luck and follow your heart.

• Philippines
27 May 10
i understand what you are going through. i had the same issue about having just a single child. just like any other couples you planned about how many children you would like to have. my husband and i really planned to have at least two. my child is turning 4 this year but neither of us would like to have a child again at this point in time. he understand that as a child grow up, expenses get higher too and he's the only one who got a job. emotionally, physically and financially

we are not yet ready. i hope your husband will understand what you are feeling about having another child. i know he'll understand just try to explain what are your concerns.


• United States
27 May 10
I truly understand how you feel I was 21 yrs old not financially stable when I found out I was pregnant with my son then it seemed like every other year I got pregnant now I am a 29 yr old stay at home mom who takes care of 3 boys aged 7,5 and 2 and to this day do not regret it. If you truly aren't ready sit your hubby down and have a talk just tell him emotionally you aren't ready for another baby and you want one in the near future. I will say the closer the kids are in age the better they get along. (at least my boys do)

• Indonesia
27 May 10
you can try to tell your husband that you still don't ready to have a second child, tell him your reason that u cannot have another child right now, if he loves you, he will understand