nightmare on elm street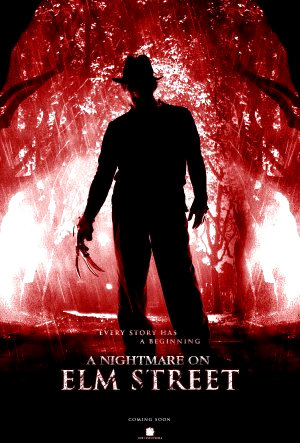 Philippines
May 29, 2010 12:04am CST
i like this movie so much. i like this part of all Freddie's cast. this is a beautiful movie and it is a remake on the nightmare in 1986. i like freddie and alo jason. that was a great movie that i want. full of effort and more suspense. how about you? you want this movie?
5 responses

• Philippines
31 May 10
I love the Nightmare on Elm street franchise. From the first one where Nancy was there to the last one where he fought Jason. I guess this is truly a horror movie classic and one would never get tired of watching it over and over again.

• United States
1 Jun 10
Glad to hear this was a good movie. I love the Nightmare on Elm Street movies. I do like the actor who is playing Freddy in the remake.

• Bulgaria
29 May 10
I'm not fan of horror movies but this one's a classic. The remake is done really, really well. Jackie Haley is wonderful Freddy. His face is just made for that kind characters! And the classic song was just rocking! I have to watch it two or three more times just for details and such things but for now the movie's just awesome!

• Philippines
29 May 10
wow thats great i like it also this movie. well i think all of the freddie and jason's movie is the best.

• Singapore
29 May 10
It was a good movie with lots of scary elements , but sometimes i think it is too scary yea .

• Philippines
29 May 10
i like all scary movie like this all of the horror movie was great. thank you also for your replying this topic. always take care my friend and be happy everyday.

• Philippines
29 May 10
Yeah i like it's concept. He attacks on people's dreams, right? The writer is a genius. I also like jason. Actually, i'Ve watched the movie where they're against each other. It was a great movie for thriller seekers and action addicts.

• Philippines
29 May 10
same with me. all of movie of Jason and Freddie was so great and i like it so much. i hope more movie of Jason and Freddie will come. all of the cast,director and writer is so fantastic. thank you also to your suggestion. always take care.

• Australia
2 Jun 10
im going to see this movie tomorrow... cant wait...