whats your favorite show on discovery channel.......???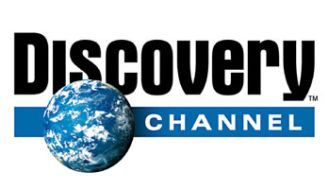 India
May 29, 2010 12:58pm CST
hey everybody watches discovery channel......every body has their favorite show on it......i have seen people that are mad about the whole channel i mean they keep their eyes on it all day long.........well i watch it only for two shows ....the first one is ...............MAN VS WILD.......yeh bear grills is the best .....i mean what he can do no superhero can do dude........he is best at his job .....i like his show very very much..........and the second show i like is THE HAUNTING....yeh it always scares me very much but i like the plottings...and everything about the show i mean the characters are placed so realistically ........and also they ae based on the true stories....... so whats your favorite show on DISCOVERY CHANNEL........
5 responses

• India
29 May 10
Nice discusion.. Thanks for putting it up..Same is here too.I loved the show by Bear Grylls. Man vs Wild is my favorite show in Discovery and it is aired on Tuesday.The surviving techniques are all real and it is really helpful for a person who is trapped in such deserted areas..Apart from it I like the shows like Haunting,Discovery showcases and I shouldn't be Alive too.All of these are really interesting.

• India
30 May 10
hey i also love the show i shouldn't be alive......well this is great our taste matches.......well i wish you keep watching discovery channel........take care..keep mylotting........

• India
29 May 10
I do not remember any names and do not follow a schedule on discovery but I like the one where some people go in the jungle and spend time chasing dangerous animals like tiger. I like all the programs which includes animals.

• India
30 May 10
well yes ....there are many programs on the channel .......actually it is the best for junglee programs ........take care.......

• United States
29 May 10
I watch almost all of the programs on discovery channel. Bear is cool and anything with ghost/aliens is pretty cool. I think discovery channel is like an adult teaching tool, because if your are stuck in wilderness somewhere I'm sure you will remember something you saw on discovery. At least you hope so -- ha ha ha --

• India
29 May 10
well this is something crazy...but you are right .....actually .it depends on what you see..and what you like to see......well it was nice having your response.......take care....keep mylotting......


• India
29 May 10
yes you are right they are the best tin their class......

• Philippines
31 May 10
I do not enjoy wildlife stories so much. My favorite would be I Shouldn't be Alive. It's very thrilling, and to think the stories are based on real life. It's like watching movies. I also watch shows that feature Egyptian archaeology since I became fascinated with the subject since I was in sixth grade.