all about teachers...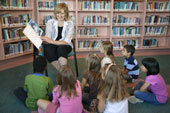 Philippines
June 1, 2010 4:06am CST
i want to share some of my teachers back in grade school days,that remained in my memory.and hoping you'll also share yours. i was studying at one of the private schools in our place at that time, i belong to a family who have stable enough income,and no,we are not rich. there were different kinds of teachers at my school back then,and it really does make our lives happy in a way. there was a time my sister's teacher have a quiz and the teacher just sit to her chair and wait til they finish the quiz. my sister was kinda busy in thinking that time then she saw her teacher nodding her head then suddenly woke up ask "are you finish?" then the class would say they're not.then teacher would fall asleep again and do the same thing!really funny! my sister keep on controlling her laugh everytime the teacher does it.same as her classmates.

one of my teachers,i remembered he was teaching history that time.and he has the habit of something weird and yucky. everytime he coughs there's something he gets from his mouth and using his hanky wipes it out to his baldy kind of head.i didn't notice it at first,but my classmates always find it weird,then realizing there's something in his head.we all noticed it and was distracted by him.we can't focus enough for what he's teaching because of this.really yuckkkyyy!

what's weird is,all of us siblings experienced the same teacher. after all these years,he never neglects to wipe his thing to his head,yuckkkyyy... my other sister has also experienced a teacher who knows best. well the teacher is a woman and she gets angry to her class which my sister belongs. she began shouting words they heard was funny but controlled themselves to laugh. she was shouting words like "birds of the same fithir flocks togithir"

there were also teachers who really inspired us because of their intelligent deeds. i'm happy i have this kind of teacher. WAAAHHHHH!who will not laugh by that,right? suddenly the teacher walked away and the class felt free to laugh out loud. what a relief! why do these teachers exist? how about you?have you experienced teachers of the same kind? please do share your teacher's behaviors here...
9 responses

• Malaysia
1 Jun 10
Hey Annavi!! Awh my gosh your teachers r really hilarious LOL during my high school time; I used have my language teacher who was specialized in grammar & I was sitting at the second row in the middle..In the beginning, I didn't notice that his zip was off!! he forgot to zip up his trouser hahhaah I didn't notice as I was trying to understand that grammar lesson I hate..but, one of my classmates who was sitting behind my desk knocked my back & whispered to notice the whole thing. the moment I realized; I totally forgotten about that gramma lesson as I could not pay attention LOl i almost burst into laughing!! I was hardly controlling.. Another teacher who would speak out words watery!! my gosh my desk was full of water that comes out of his mouth while talking till we all dragged our desks
@
the back and changed positions LOL it is so irritated to have our books full of his mouthy water



• Philippines
1 Jun 10
hello,my sweet...

i'm happy you take time to respond on this one. well,my teachers were really hilarious, same as you have back there.

your post really makes me laugh,thanks for that,my sweet. i am about to sleep but since i've read your post,it makes me feel excited to comment on this. yeah,sometimes teachers have manners/behaviors/habits that makes us really inattentive/ we really get distracted. i have also remembered one of my teachers in college. he was kinda boring teacher,and he explains a lot.he has a mannerism of saying words like "so" then he would continue his talking. what we do sometimes for being bored is just to count how amny times he said that word,makes our day complete,

i don't like teachers with watery mouth.. :D hope to chat with you soon!

• Malaysia
1 Jun 10
hey!! I just finished having my morning coffee!! Awh sweetie thanks so much for such a complement!! & for taking time to respond with a sleepy eyes!! wish you a great night Annavi.. Awh gosh as for the mannerism behavior; I used to have this kinda of teachers too who would keep on saying [ok class] after every few words & we kept on counting that too on a piece of paper instead of focusing on what she was teaching us..she was a history teacher in high school.. during the college time, and particularly in my first semester; i had an experience of a teacher who would grab her chair & sit at the corner reading the textbook with a low voice! she would get blushed if one of us asks her a question! once I was really sleepy in her class of 2 pm that I slept at my desk till my classmate slapped me with her book to wake me! I woke up shocked that the teacher realized and forced me to get out of her class! but, I got so angry that I went to the head of department to complain against her attitude =))




• Philippines
2 Jun 10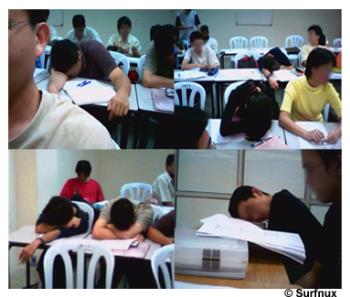 hi there,smiley! i just checked back my discussions now and i haven't recognized you. yeah,there were really mannerisms,sometimes just to not feel bored,we students just count the words they always says.

you have reported a teacher to head of department because you slept in her class that was great,my friend!

well,we are going to school/university to study not to sleep,but intentional or not,the teachers also should give their best shot to teach their students not the boring way...



• Philippines
2 Jun 10
Your story was quite funny. I do not have very funny experience with my former teachers but I do keep some memories. Among which is a teacher of mine who handles Physics and Science who talks quite slowly. She encourages us to think but the way she talks is really making most of my classmates sleepy. She even caught a student sleeping in her class. She really got offended and walked out of our class. Later on, my classmate sent her apologies to her. I have also had teachers who have southern accent. Although it was quite funny, we did not mock them for that because it is not about the way they talk but the way they teach. It is never easy to remove first language influence. We had a geometry/algebra/calculus southern teacher but we can not make fun of her accent because we were happy with the way she teaches the lesson. She is cool and yet really allowed us to understand the lesson. Furthermore, I could never forget our former values education teacher. She was so kind and patient teacher. She really is a reflection of what she teaches. She embodies the image of a good mother. She is not from guidance counseling team but she was able to give us advises at times that she feel that a student has problem. The best thing about her is the way she give constructive criticism and never underestimating the child's potential. She always have high hopes on you. If you commit something wrong, she will not deal with you in front of the class but will speak to you privately. I am happy to have met her. She inspired me more to study. And as I write these things about her, I wonder where she is now. I want to thank her for being such a good teacher.

• Philippines
10 Jun 10
hi iris, yeah teachers should be more energetic for their students not to feel sleepy,and being sleepy won't do anything to learn students. yes,its much better to learn the right way with cool teachers where we can always be their friends. despite their intonations,at least they teach enough to make their students gain more knowledge.that's what's important. your values education teacher was really good teacher,i may say. i would love to have that kind of teacher where i can talk privately if i have problems.in that way we know,we'll be able to cope and understand each other and help each other out in terms of studying. i hope most teachers would be like the way she does to her students. it's much more pursuing to study with you know someone will be there for you.


• India
2 Jun 10
Hello dear friend!! I had told about one teacher already in your other discussion... She was from my village school but when I came to city... I was no more poor student... I was studying hard and I was among toppers so always got good remarks. As you are a silent type of girl, in similar manner I was also silent kind of student at early stage of life but now I speak a lot... Lets come to topic, I was topper of the class so behavior of teachers towards me was very good. Do you know what... teacher used to tell me to ask questions from students and taking their tests... Those who did not learn those questions then make them stand and she will punish them... Now, look how much power I had... I can make anyone stand asking difficult question and can also do favor with girls I like

Most of teachers were good and they never thrashed me when I was in city schools whether these were private or government. Some students used to copy teachers so well.. One can't imagine ...same as it is... I was regular in school...Some students were not so some teachers were very strict against those students and used to punish them... Let me tell you one funny instant of my Geography teacher, we were in board class and we have had school exam before boards to make us prepare well. There were three sections ..A, B and C... C intelligent students i.e. above 70%, B low average students means those were in danger zone to pass board exam while A was in between. I was in section C, Geography teacher was very sweet as she was good counselor as well. She was asking from students of section C in her office that if we have prepared for the school exam. As all students were genius so everyone saying yes... or we have done this much.. She was asking to every student...When my turn came, I said I will see... ha ha ha...She was shocked..She said you have such long syllabus and two days left for exam and you are saying that you will see...ha ha ha.. I said teacher still there are 48 hours... ha ha ha... so I will do... Look at the figure 2 and 48.... one feels confident looking at big time figure...isn't it... ha ha.. When the result came of those exams, I scored 87 I guess from 100... while others had above 90 as well... she commented Sandeep in one night you cannot score above this.... ha ha ha.. Really nice teacher but I thing 87/100 is not bad with last night fight...

Have nice time dear!

Take care! Happy myLotting!!

• Philippines
10 Jun 10
hi there,my friend!

well, since you were a child you really have good grades my friend,i admire you for being such a genius! keep it up my friend!

when i was a student i often get to top class section and i'm just an average student never too intelligent but sometimes i felt lazy and tired of studying,i don't know.i just felt like one.that's why i didn't have much high scores before. i just enjoy my life then. have a great day!



• Philippines
1 Jun 10

I don't know, but one thing for sure is, every teacher is unique and to some only a few would take them seriously. but i beg to differ, my mom was different, she's retired now though. she was one of the best public elementary teachers for two decades, she's like a star when ever she enters class. she was a disciplinarian but a lot of those trouble making students turned alright because of her. she also tutors students for free too. in time she was awarded one of the best teachers award for giving good quality of education to students.

sadly, something that not all public school teachers are following now.

• Philippines
10 Jun 10
wow,you're mom is really great!

how lucky you are to be her son. how old is she,if i may ask? teaching children for free is such a heroic act. well it's the freedom of mankind to do help others in their simple ways and your mom just did her duty as a concerned citizen!




• Philippines
1 Jun 10
Wooh, what a kind of experience you have for that kind of teacher. Well, call it a coincidence but it just so happen that his career as a teacher has nothing to do with it. It's how he practice self hygiene and for me, it was really a nasty move to do such coughing and at the same wiping that same hanky to his head

. About the dialect, well just accept the fact that there are teachers who are from the south so the intonation will be "bisaya" (not criticizing), just quoting about the "fithir, flock togithir". I have no problem with that as long as what they teach on a particular subject is right. I have intelligent teachers from the south and the north, with intonations, but i don't make fun of them because I learn a lot from what they teach on their subject of handle. What I just don't like is , if a teacher punishes his or her student physically like spanking using a 2x2 wood stick or bamboo stick, not on the bump but on areas which are really inappropriate. I got a bad experience in elementary before were our teacher uses a walis-tingting ( broom made out of the rib of palm leaf)she used that to hit us all. We were all hit even if that one classmate was theroot cause of her anger. We did not report it to the principals office, dunno, we were just kind i guess. Anyway most of us already forgotten that and forgave our teacher.

• Philippines
9 Jun 10
yes,really disgusting attitude. he was old enough to know more of self hygiene. it's just distracting for us his students when we are in grade school.most of my classmates would just whisper and whisper not learning anything.not a good influence! yes,it's dialect tones,i may say.but sometimes it also depends on the situation,you know my sister is just having fun with friends that time and their teacher got mad with their surprise,the teacher has the tone they never expected to hear that time. yes, i have also encountered that punishments,though i have not spanked and hit by my teachers. i have that discussion about punishments of teachers/parents. if you want to take a look,here it is: http://www.mylot.com/w/discussions/2324947.aspx have a nice day!


• India
1 Jun 10
hi, a good teacher can make a good society. apart from their parents. the children are observing teacher only. so that , the child can get manners from the teacher. teachers are like heroes. you said about the teacher. she could handle the children in a good, soft way. if the teacher is like this, then the child get scarred about the teacher. teachers are important. but a good teacher is a gifted one.