Going Green by stopping paper bills, prefer getting electronic bills :)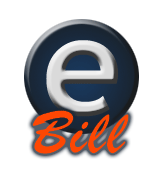 India
June 2, 2010 5:46pm CST
Hi Friends, I am using 3 cell phones office, home and one which provides some free calling? I had stopped one paper bill for my Vodafone number in Jan 10 however I was getting paper bill for other 2 mobiles. Today I have subscribed for e-bill and there will be no paper bill delivered to me. Doing this I am saving some papers? There are still few bills I am getting in paper form like Electricity bill. Hope they will start e-bill soon. If there is a way to do something electronically, rather than on paper, I will always chose the electronic way. How about you, do you still receive paper bills for different services?
4 responses

• United States
3 Jun 10
I receive all my bills online!! i think my cell phone carrier actually started charging for getting bills on paper which is kind of crazy but a good way to promote electronic billing. It saves the company money too for paper and prepaid postage

• India
4 Jun 10
You can stop paper bill and will have two benefits, money saving and environment safety. Thanks for the response.

• India
3 Jun 10
Every drop in the ocean counts. I always prefer electronic communication. My papa prefers hard copy. :) He has his fears. Electronic communication may be hacked someday, or get deleted. But that is not so in the case of hard copies. :) Go green, yes, that is one way. :) I pay bills once in a year. :) So it is not that hard. :) And as far as landline is concerned, it is through banks. We do get the hardcopy of the bill showing us the details of debits. :( I am planning to pay electricity bills also this way. :)

• India
3 Jun 10
His fear is valid but there is nothing we will loose if someone gets copy if utility bills. I think this is really important for us to support environment so that we can get support from environment otherwise the day is not far when temperature will be unacceptable. Happy to know that you are more on electronic communication. Thanks for the response.

• United States
2 Jun 10
Get quite a few of my bills and bank statements via e-service. It is alot more convienant and saves on the junk I have to look at from the mail. I also pay most of my bills via the internet so that I can save on postage and envelopes. Little things we do can make big changes in the environment.

• India
3 Jun 10
Good to know that. We are helping environment by choosing e-service for billing and payment. Thanks for the response.

• India
3 Jun 10
Hello i have 2 BSNL, one Reliance and one Vodaphone but all are Prepaid, i usually load 1000 at a time, when there is some scheme Good that you are saving paper, i too have given email statement for my Axis bank and HDFC bank account statements.. Thanks for sharing. Welcome always.

Cheers.

Prof

• India
4 Jun 10
I belive that together everyon ecan do their bit and that will have great impact to save our environment. Thanks for goign green and response.