Who's your vet to win? Pilipinas Got Talent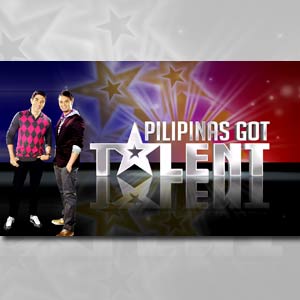 Philippines
June 2, 2010 11:10pm CST
Do you watch Pilipinas Got Talent? Who do you think will win? Who is your favorite among all contestant? I am eying on Jovit and Ezrah band. I think they really got the talent.
4 responses

• Philippines
4 Jun 10
i really liked the puppetman.i think ruther is the name. he was really good in performing and seems like he really enjoyed having puppets around. i think he really got talent not everyone can do. so i bet on him!

eversince i was a child,i had always enjoyed watching puppet shows. i had a neighbor back then here at our village who always have puppet show and he always shares his talents here at our neighborhood. that was long ago and i just missed that.

• Philippines
7 Jun 10
He's great too, he was crying the day he was picked as grand finalist. Fellow ventriloquist don't want him to join the contest cause if he didn't make it to the finals, they say he will only degrade their profession. And he made it,cause he say's he is a Filipino and he's talented and nothing can stop him from showing the world his talent. I like his attitude, whoever wins I'll be happy but I hope it will be the one who is deserving.

• Philippines
7 Jun 10
I am worried cause the type of voting is through text and they will get the winners who will top the vote, what if people choose who's not deserving at all? Let keep our fingers cross.



• Philippines
3 Jun 10
He is good too but I saw the doves tail in his back pocket the last time he perform.

•
3 Jun 10
I hope Markki Stroem wins! He's very talented & good looking as well. He plays plenty of instruments, composes songs, arranges choirs, harmonizes, arranges music & SINGS SO GOOD!!! Also he is very athletic (cross-trainer/runner/swimmer and more)

• Philippines
7 Jun 10
A good looking and talented guy. If he does not make it to the grand finals, im sure abs will get him and a lot of girls will go crazy over him.

• Philippines
3 Jun 10
Jovit Baldivino will undoubtedly win the competition. He's my bet. He's very good. But he has to remain humble.


• Philippines
3 Jun 10
Good choice. He has a good voice and fans club. Hope people will vote for him.