What would your answer be?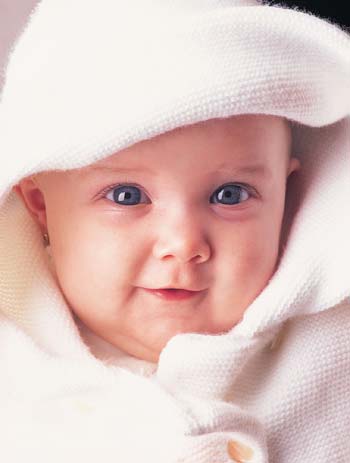 India
June 8, 2010 12:08pm CST
I have a 10 year old daughter who is studying in a residential school and she just left yesterday. She was here for her summer vacations which is about 2 months and everytime she leaves she cries the hell out for around 2 to 3 days before the last day home and I feel miserable. My hubby does not stay in a city for more than 2 years and keeps going abroad and thinking about her studie we decided to put her in residential school. She loves the school, has a lot of friends and enjoys her time there. Just before leaving she told me [b][/b]Mom you do not love me that is the reason you put me in a residential school.

I explained to her the reason and she said she understood. Parents out there what do you think [b][/b]WHAT WOULD HAVE BEEN YOUR ANSWER?

5 responses

• India
8 Jun 10
Avani! We all think differently and I would hate doing this to my child and thta too a 10 year old. Unless it is some professional course [higher studies] I would not allow my child to leave home.As far as possible I would move along with my child whereever my husband is and would spend all my time and devotion to thta child wherever the school and whatever the syllabus is. If she/he has difficulty coping with change in school and lessons I would work my maximum with the child making him updated in his lessons.THe child needs the care and attention of parents, and at least one should be constantly there for the child in the formative years . Wiht so much of corrupting influence these days it is very risky and I would fear that my child may fall into bad company or get into wrong habits. Another important thing is thta hte child would resent this through his/her life [I have seen thsi happen to people] or hte bbonding may not be strong between child and parents.She /he would enjoy his time with friends wherever he is.


• India
9 Jun 10
I am sorry to read about the health problems of your husband.It would have been a terrible period and I know how worrying it would have been.Thankfully your daugher has coped well in ner studies and so she would soon be alright with her friends.Don't worry. You would no doubt feel bad and miss her but your hands seem to be tied.Just keep talking to her as frequently as possible over the phone.

• India
11 Jun 10
It is indeed difficult and from what you have written I feel your distress may evn be greater than that of your husbandHe would ahve work pressures and that would occupy alot of his time.I felel bad for you.But take heart; may be he would get a position that would make him stay ina place for longer.


• United States
8 Jun 10
Personally , I think I would ask her what she wants to do. I don't think I could send a child off to school somewhere. I was raised in a close family and I feel that parents need to be with their children. I have a sister-in-law that decided to home school her children, which allows her to spend more time with them growing up. If your child is sent to school away from you, she may feel like she doesn't have that family bond that she needs. Children need their parents and even though you love her dearly, she may not feel that love because she is not home enough to feel like a family unit. Education is great, don't get me wrong, but it isn't everything, family is everything!

• India
9 Jun 10
I was from the same school of thought but my hubby has been in a boarding school from 2nd standard and he feels that being in a residential school the child gets all round development and his love for his parents has become more. Not that I am justifying as he keep shifting cities and then the third language becomes a pain. My hubby says this is the time for her studies family will be there for her always.

• United States
12 Jun 10
You can't depend on always being there. We could all be on our last days here on earth, no one knows what tomorrow brings but we tend to live with that philosophy. I can tell this is upsetting you very much and I hope you figure out how to handle it. I am sorry, but I don't agree with childhood development away from their parents. I think I would discuss it with my daughter and see how she feels about the situation, and go from there. Good Luck!


• India
9 Jun 10
Well I would like to ask you a question, Are you also working? If no then you should be keeping your daughter with you. If you think the residential school is a better one then you should be moving with her. 10 year is too young. until and unless both the parents are very busy and if there is no proper person to take care kids can be put into a residential school.

• Philippines
9 Jun 10
as a mother, it is a very tough decision to have your child separated from you, and i salute you for making that decision. however, as kids get older they are being bothered with so many questions in mind. your daughter may feel unwanted because you send her to a residential school instead of her staying with you at home. i think it is only your husband who goes abroad and you stay put, maybe you can try being with her and just send her to a normal school.

• India
9 Jun 10
I do understand but usually my hubby keeps changing his job and it becomes really difficult getting a good school and the languages become really difficult like I am in a South Indian state now and learning that language would put a lot of pressure on the child and everytime changing school she would not make friends. Have to think of so many things.

• United States
8 Jun 10
For starters my daughter could never be separate from me at such a young age. But,if she were to say this to me because I did send her away. I would tell her actions speak louder than words. And although I love her I must not love her enough to keep her by my side and see her go to school and come home each night. I would say dear you may be very right about this.