Isn't life strange!!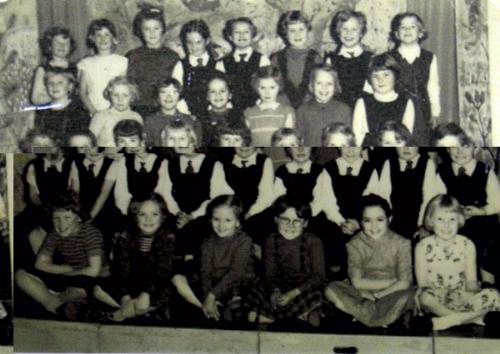 June 9, 2010 3:14pm CST
I have my grandkids staying with me for a couple of days. They go to the same school I went to in the 1950's and it is the school's centenary this year. My grandson's class are doing a project on the 1950's and as that is when I was there I thought that I'd write an article for him about my time there. I was trying to find photo's of the old school (now demolished) off the internet but couldn't find any. However as I searched 'schools' in the library archive site for my home town what should I come across but a class photo of my last year at primary school in 1962. It's a pretty bad picture, it has obviously been in two parts and whoever has scanned it has made a bad job of it, but I'm there as clear as day!! I am on the next to last row, second to the left!! What a small world though!! As I said - isn't life strange!!
3 responses

• United States
10 Jun 10
Too bad you cannot find pictures of the old building. Did they not put any in year books? It is funny to find yourself online, I would imagine. Those olds school memories come back to us, don't they?

• China
12 Jun 10
not agree any more, life is strange .some thing you think it will never happen but it happens,some people you think you won't see any more, someday you see him in the street ,what a small world ,life is strange ,people 's mind is strange ,life always give people such kind of mysterious power ,so we can move forward forever

• Philippines
10 Jun 10
Chill! my Old friend... Life is not strange at all.... it is trying your patience!