LAN between Win7 and Win XP through crossover cable = Please Help Me!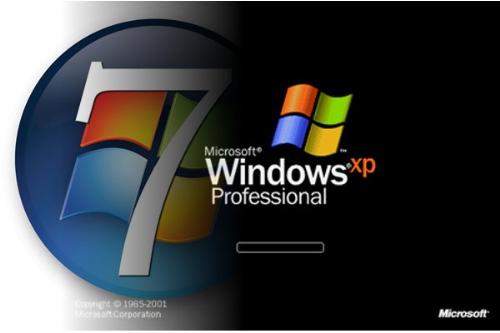 Bulgaria
June 10, 2010 2:22pm CST
All day I'm looking for a solution, all day I'm reading in forums hundreds of tips "how to connect Win 7 to Xp" which most repeat, but none of them help me. So I'll try to explain my issue here, and to see will someone solve it. What did I do to this moment.. On the win7 in the "advanced sharing settings" I turned on "the network discovery, file and printer sharing, sharing everyone with access, media streaming and enabled file sharing for devises that use 40-50 bit encryption". I turned off the password protected sharing. All this for public and home network. What else? I created a work group with the same name on the both computers. The names of the PC's are different. I tried with entering an IP address and default gateway. On the one the one I entered: IP: 192.168.1.102 Subnet mask: 225.225.225.0 Default gateway: 192.168.1.1 On the other: Ip: 192.168.1.103 Subnet mask: 225.225.225.0 Default gateway: 192.168.1.1 I also tried with lower values on the last oct of the ip with 1,2,10,11.. I haven't entered DNS servers, I don't know what values to try.. I tried with automatically obtaining IP address with enabled DHCP. In internet connection sharing, I ticked "allow other network users to connect through this computer's Internet connection" In the network and sharing center, it shows me that the network is unidentified and does not let me to change to private, public or other network. It can't create me a map of the network. I'm using Avira Premium suit. When I check in "Networks", I see the other computer(this is on 7) but when I try to access, it says that there is a problem, I begin some diagnostics, and they don't help. On the XP when I click to show me "work group computers" it appears "1 is not accessible. You might not have permission to use this network resource..." I pinged from Xp with the IP of 7, and it was ok, but from 7 to Xp says "host unreachable". Please give me some tips, help me to solve this problem, every little opinion can help for the whole success.
1 response

• Goa, India
10 Jun 10
Hello dsplay5, I am not a Windows 7 user, but if you have no ping from 7 to XP, there is probably a firewall blocking the ICMP when you do a ping. Try to configure your firewall on the Windows 7 computer and to modify the rules for ICMP. Have a good day.

• Goa, India
10 Jun 10
I think that it is the default 7 firewall that needs some work. I can't help here : I have no computer with Windows 7 and I am replying to you with a Linux netbook. However it is easy to see if it is a firewall problem : deactivate them a few minutes to see if your LAN works. A problem is surrounded is easier to solve

.