How do you find new recipies?

Israel
June 12, 2010 5:47am CST
I always seem to get caught in a food rut, where I keep cooking the same stuff over and over again. And finding new recipies can be so hard! I mean, I know there are plenty of recipie sites out there, but I think it's really hard to find anything on them, since most recipies are just variations of the more common dishes. And spending money on cook books without knowing if they are any good seems like a waste, even though I do own a few. How about you? Do you actively look for new recipies? And if so, where do you find the best ones?
6 responses

• United States
3 Jul 10
I have a few sites that I go to. I go to cooks, allrecipe, campbells and frugal cooking. I have found a lot of great recipes that use very few ingredients. I am always looking for ways to save money since the economy is bad and my husband only works parttime. I cannot find work. There are a lot of great recipes out there.

• Israel
3 Jul 10
Thanks for the tips, I will definitely check these sites out! Oh, and I hope you will manage to find work soon!

• Philippines
12 Jun 10
If you ever ate at a restaurant or ate a dish that you find really good, it would help to at least ask for the name of the food (since its most likely that the restaurant wouldn't give the recipe). I do that for every new dish that I taste and then I go online to search for the recipe. That way, I know what taste to expect, and if the dish ends up a bit off from what it should taste, don't be afraid to ask around or try other variations of the same recipe. I usually look for recipes at Cooks.com(http://www.cooks.com/) and pay attention to the comments that are given. They are usually given by people who had tried the recipe before and made their own adjustments or substitutes. Others also leave valuable cooking tips, and you can really learn a lot from them.

• Israel
12 Jun 10
Both very good suggestions! (except that I can't get the cooks.com site to work at the moment) Will definately try these, so thanks for sharing!

• United States
26 Dec 10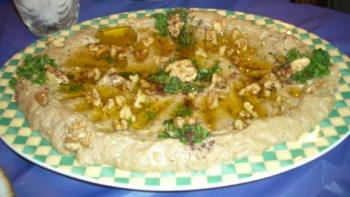 Hi puccagirl ! You are from Israel so you need to know many items which generally cooked in Israel. If so you can cook following popular Israeli food Kugel - A baked dish made from egg noodles or potatoes and eggs. Knish - Baked or fried dough stuffed with cheese, ground meat, mashed potato, onions, or sauerkraut. Kreplach - Small stuffed dumplings. They are typically stuffed with ground meat or mashed potato, cooked by boiling, and served with chicken soup. Jachnun - A traditional dish of Yemenite Jews. It is rolled dough baked on a low heat for many hours, which is eaten with hard-boiled eggs, tomato dip, and skhug (a hot sauce made from peppers and spices). Latkes - Potato pancakes. Lox - A cured salmon fillet. Matzah ball - Balls made from ground matzah (a Jewish flatbread), and chicken fat (schmaltz). The balls are often eaten in chicken broth as matzah ball soup. Pastrami - Raw beef, salted, dried and seasoned with various herbs and spices. Shlishkes - Dumplings made from mashed potato, egg, flour and water. The dumplings are cooked by boiling and then rolled in sugar and hot buttered caramelized breadcrumbs. Tzimmes - Diced carrots with dried fruits (prunes or raisins) and chunks of meat. The dish is cooked slowly and flavored with cinnamon and honey. Vareniki - Dumplings stuffed with cabbage, cheese, hard-boiled eggs, mashed potatoes, meat or sauerkraut. Vorschmack - A salty meat dish made from ground meat, anchovies or herring, and onions. It is usually garnished with salty pickles.

• United States
25 Jun 10
I look online a lot for the recipes I use. There's tons of websites with nothing but recipes. A lot of the time I just make stuff up as I go, though!

• United States
22 Jun 10
Sometimes I tend to make up my own recipes as I go The problem with that is then I can't tell anyone else how to make it properly because I know by sight what I used in it like salt, pepper but never measure it Thats teachings from my mother and grandmother LOL I was watching TV one night and saw Campbells soup had a easy barbecue ribs using their french onion soup. It looked really good so I went to Campbells soup site and looked it up I made them about a week and half ago and they turned out as good as they looked on the TV!!! if you have anything, like Rice A Roni, soup, etc just punch the brand name in and see the recipes pop up from each site to make their purchase more pleasant tasting than just eating it the way it is Good Luck and happy cooking I love to cook I will add you as a friend and throw you a recipe up here later that I DO remember the right proportions LOL

• United States
12 Jun 10
Same here. I usually get new recipes after eating over someone's house or trying something at a restaurant. If it is too difficult then i don't even try. I like things simple.