Let's party .. but how ?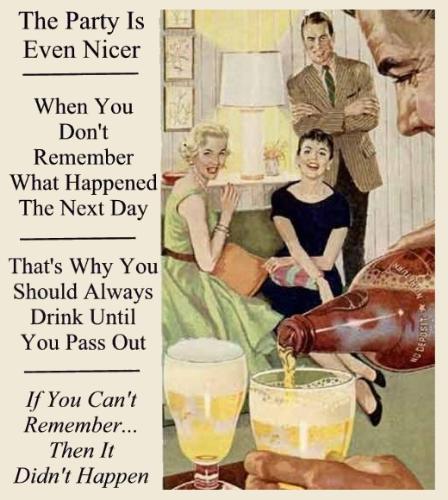 Bucharest, Romania
June 13, 2010 1:16pm CST
Ever had a problem to decide if to join a party or not ? Ever had doubts if is about to organize a party ? And is there something without which a party is doomed to become bad, boring? Here where I am I have seen durring the time a trend into parties, a change. Time a go a party was very complex and required at least 2 "clear minds" to stay tuned and keep the balance. Now a days, I see youth's party very simple: music, drinks and thats all .. drinking and dancing are the 99% of party activities, eventually later on some "triple x activities" may occur .. Well ? How is or should be the perfect party ?
2 responses

• Shingle Springs, California
21 Jun 10
The perfect party is one that somebody else is hosting so that I can enjoy it instead of running around making sure there is enough food, etc.


• Marion, Kansas
13 Jun 10
So you cannot party if you do not drink? I would say a party should have food and an entertaining activity. Music and dancing are entertaining, as well as cards or other games. Drinking falls into the category of food.My family does not drink, but we can certainly have fun, and there is always some kind of beverage and something yummy to eat or snack on.