Do not worry if time does not wait for you, I have an Idea :)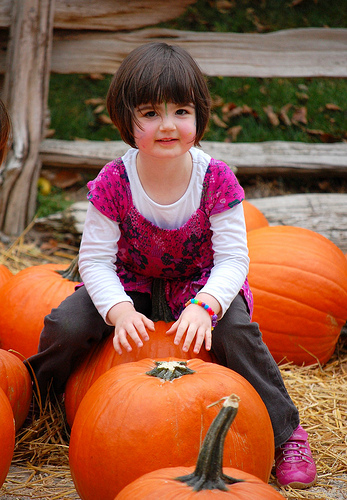 India
June 13, 2010 2:00pm CST
Did you ever think that would that – time stop at this point of time and I enjoy the moment? This happiness and the momentum never go away with the time. Let me live this moment before time moves to the next minute and I get into something else. If you felt something like this let me give you one idea-
Just remove the damn battery from the clock and enjoy life!! Ha



6 responses

• Philippines
15 Jun 10
That very logical but sad to say even if the battery is remove the sunrise and sunset is like a clock to me indicating the beginning and the start of the day. So even without a clock I still felt time is rushing very fast, observing people moving and one could not just get stuck in one moment when everyone have their own life to pursue. it may be delay or fast to other people as they progress but what matter you know to use your valuable time rather than wasted. Battery of the clock may be remove but the function of the mind the way people thinking are fast, moving and thinking even one is not physically moving . The mind is unstoppable every time it is fully occupied with different ideas just waiting to be unveil for you to share or work on it for personal benefits.

• India
15 Jun 10
If that does not work, forget everything and just live the moment, consider that this is the day you wanted to enjoy all the life and move on. Thank You for sharing.

• Philippines
13 Jun 10
i never thought of that before..hahaha..nice one! this one made me smile..anyways..seriously..there are some momentous moment in my life that i want to relive forever..hope we are given that chance at least once in our lifetime..i want to try removing the damn battery of my clock and enjoy that moment forever..i think that would be great..

• India
15 Jun 10
We should always look for such moments, never know what is next in life so enjoy the happiness you get in life without caring about time so make sure you exercise this discussion next time. Do remember me

. Thank You for sharing.

• India
14 Jun 10
Great idea Ajay.

I no longer have that problem. I work from home, so it is no longer that issue. :)

• India
15 Jun 10
Good that you do not fear watch tick tick anymore, we are still running all the time to catch bus/train, people or money

. Thank you for sharing.

• China
13 Jun 10
Good fun! :) But I have only a cellphone to tell me precise time.Removing the battery can cause my missing calls from someone.:)Whatever,stopping time not to pass is almost impossible,that is an eternal univeral rule. I really hope to have 48 hours for one day to finish my assignment.

• India
15 Jun 10
Ok, so check if you can remove watch feature and remember that next time when you are worried about time and want to enjoy the moment

. Thank You for sharing.

• United States
13 Jun 10
I have felt like this moment will last forever and iot has, I remember Every precious moment. I can relive it. It was wonderful and I still can relive that moment.

• India
15 Jun 10
Good, so next time when you have something similar just throw the watch battery and increase those moments

. Thank you for sharing.

• Mexico
13 Jun 10
Hi Ajay Singh Baghel: Good advice! I think it would be amazing that we don't have the pressure of time or even better, that we could manipulate time to make it ours or even better to make than an hour last forever, to stop the time, accelerate it, make it slower, etc. Thanks for starting this discussion. Have a nice day. ALVARO.

• India
15 Jun 10
I am just looking for such opportunity when I feel like doing this

. Thank you for sharing.