If you live in a country that has won the World Cup what are your memories of it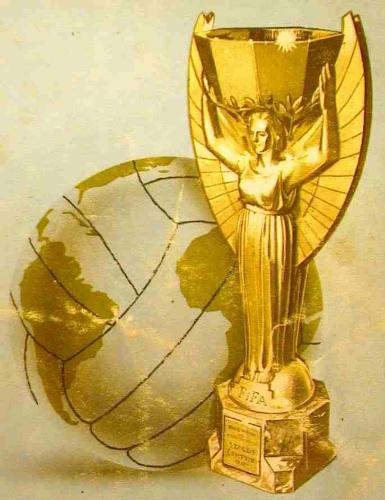 June 14, 2010 4:54am CST
As you all will be aware the last time England won the World Cup was in 1966 !! (and it looks like remaining that way

11) I can remember it very well even though I was I was only 15. The opening match was on the night before I was due to fly ( for the first time) to spend four weeks with my pen pal in France. My sister and her husband were visiting, I was eating an apple and England scored, I choked on my apple and it was ages before anyone realised I was cholikng as they were all too excited with the goal! Eventually my brother in law saw me going blue and smacked me on my back!! Naturally the rest of the World Cup was going on when I was in France and I didn't really see much of it. But on the day I was to fly home from Paris was the day of the final. We were on a coach having a tour of Paris, the match was on in French, all I can remember is hearing the French commentator saying in a French accent ( obviously!!


) Charlton, Bobby Charlton. The only downside to the final was that due to the increased air traffic after the match ou flight was delayed for hours!!! Have you any memories of winning the World Cup?
2 responses


• Brazil
14 Jun 10
I got a better luck, i live in a country who won 5 World Cups (i think you know wich country is this :)). I just saw the last 2 (1994 and 2002). In 1994 i remember that nobody here believes we could win, our team did a bad WC Qualifying and was playing really bad before the World Cup starts, i think till today the team of 1994 is remembered as the worst team (at least the one who played the worst football) of Brazil, that won a World Cup. Our great game was against Netherlands. In 2002 we believe a lot more in our team and i think Brazil id a great World Cup, even without Romario (in this World Cup the press and the public was pressing Luis Felipe Scolari to call Romario to the WC, but due to disciplinary problems he didn't go), but Brail did a great WC and a great game in final against Germany. Honestly i don't remember too much what i was doing when the goals happen and other things, i just know i was with family and friends watching the games.

• Brazil
14 Jun 10
By the way, the World Cup picture you put is the old one (the Jules Rimet, name of the Fifa president when the cup was created). If i am not wrong it was stolen in 1966 in England and recovered after that, when this happen brazilians said that this would never happen here, because here even the thives love footbal, in 1970 it came to Brazil (after our third cup) and here it was stolen in 1983 and never founded, this crime never was solved but everyone believe the cup was melted and the gold was solded.