November 17 World No Smoking Day


Portugal
November 16, 2006 5:42pm CST
According to the Portuguese newspapers tomorrow in World No Smoking Day. How many of you are toing to stop smoking for a day. I think I will give it a try and if I make it (starting in about 20 mins (2341 hrs in Portugal) gonna try to give it up for good (the second time in my life). Any takers?
4 responses

• Australia
17 Nov 06
Hey thats a good information I never knew about it ! Any ways 17 november is also celebrated as Italian Day i guess ! Atleast in Australia LOL


• Portugal
16 Nov 06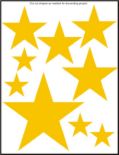 Thanks for responding. Good for you and hers a bunch of gold stars as your reward.


• Portugal
23 Nov 06
well, i want to stop smoking! i've already stopped for 1 year but started again :( yes i know!!! stupid thing to do! But if "Sporting" yesterday, had win in Milan, i would have stopped smoking!!!!! Here in Portugal, the nr. of smokers is increasing a lot... 1 day without smoking is good... but it should be 7 days every month!!!!! I have to respect my 4 year old son, and do what he's asking me always: Stop Smoking Mamma!!!!