Prince Charles was a fool!

United States
June 15, 2010 3:44pm CST
Yes I am talking about Prince Charles! He had married one of the most beatiful women in the world,in Princess Diana! Instead he kept on with his affair with homely Camilla Parker-Bowles while married to Diana! I don't get it? Why couldn't he marry Camilla in the first place all this years ago? Why did Charles marry Diana instead? Things would of been so much better if Diana never married that jack***! So what is your opinion on this? I would like to know!
9 responses

• United States
17 Jun 10
Charles couldn't marry Camilla because she's divorced. I don't know why that mattered that much, something about being the head of the Church of England and married to a divorced woman - happened around the turn of the last century to the heir. Honestly, tho, I didn't understand it when it was brought up then, how much worse it must be if HE'S divorced. Oh well, doesn't matter. Maybe Elizabeth will out live him and it can go directly to William.

• United States
19 Jun 10
I thought Camilla was divorced but she wasn't before Charles married Diana. I maybe should of done a bit more research before this discussion! I do remember when Camilla and Charles finally did get married both had to apologize to the church for their unfaithfulness while theey were married to other people! Maybe the Queen will out live Charles! It would be nice to see Willaim be the King sooner then later!

• Philippines
19 Jul 11
Well if Prince Charles did not marry Diana the world will never get to know this wonderful lady. Well, it's Charles' lost and not of Diana. But it is destined to happen, Diana is a victim of unfaithfully husband but Prince Charles also proved that he's faithful to...not to Diana of course but to his love of his life, Camila!

• United States
21 Jul 11
You are right on that! Charles stayed commited to Camilla and still is! Diana did get a raw deal in the marriage but she did raise some great boys! I think Diana would love Catherine!

•
29 Jan 11
Sorry to bump an old post, but you are all forgetting the affairs that Diana had throughout their marriage. http://www.princess-diana.co.uk/special-dianaandmen.htm

• United States
30 Jan 11
Excuse me! I knew about Princess Diana's affairs! Princess Diana would not had any of her affairs if her relationship didn't have 3 people in it! Her,Charles and Camilla! She would of been faithful if Charles had loved her and Camilla was still in Charles life! Diana went through hell being a Royal! I always felt for her! Never for Charles!

• United States
16 Jun 10
We can only speculate on why Prince Charles chose the women he did in his life. No matter what, no one can measure up to princess Diana. She was a one in million woman. I wish that i could have known her personally. I'm sure that even Prince Charles still holds tender memories of his life with her.

• United States
17 Jun 10
I am sure Prince Charles has realized he has fond memories of Diana! She was truly one in a million! Diana still lives on in their two boys,William and Harry! They have not turned ou to bad!

• United States
16 Jun 10
I never ever could understand what Diana saw in Prince Charles. I kind of thought it was one of those arranged marriages. She was such a down to earth person and never really quite fit in comfortably in the royal family I don't think. I think Camilla and Charles deserve each other actually. You are right. He was a fool to let Di slip away from him.

• United States
17 Jun 10
I never inderstood what Diana saw in Charles but at one time she really loved him! You are right Diana never fully fit in with thw royal family! If she had not been married to the first inline to the throne and had Willaim and Harry she never would of been included in the royal family! At least she didn't screwed up like Sarah Ferguson did and still does! What a joke she turned into and still is!

• United States
15 Jun 10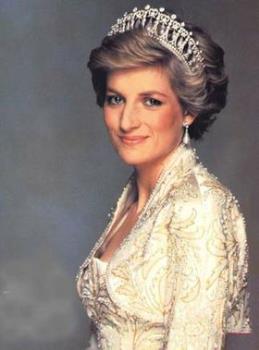 I admired Princess Diana, I believe she could have had a wonderful life without being married to Prince Charles except we would have never have known her as she would have not been in the public eye as much as she was as a Princess. I love her humanity and how she dealt with the people and how she said all we really need is love. I believe she herself needed that love and she found it in her sons and the many charities she worked for and she supported so much. I also feel as much as we might not Prince Charles she learned a lot from him. and if he lets her life teach him something he can learn a lot from her. But above we must recognize the Prince Charles is a human being that has made mistakes, he should have honor and love and take care of his wife once he married her and forget Camilla, and now that Princess Diana is gone, I am sure he remembers her and thinks of things that could have been. He is now Married to Camilla, he should learn to honor her and lover her as his present wife, learn something from his past mistakes. I do not believe there should be another Princess Diana.

• India
4 Jul 10
Well thats the human nature, never satisfied with what they have.

• Shingle Springs, California
21 Jun 10
You can't control where the heart leads you. Diana was a marriage of convenience because of stupid, outdated rules that wouldn't allow Charles to marry Camilla (though he probably could have put his foot down and married her anyway if he'd had any guts). It wouldn't have been better for Harry and William, but probably it would ahve been better for Diana...

• India
18 Jun 10
Hi blue I too think he was a fool and he was fooled, royal matter.. Thanks for sharing. Welcome always.

Cheers.

Professor