Where is the Paypal Option for Youngpoll.com?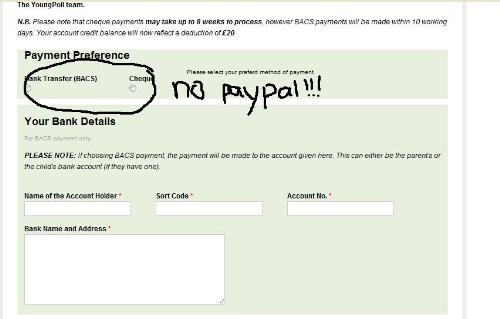 Philippines
June 26, 2010 8:36pm CST
My daughter just recently reached the 20pound threshold for youngpoll, but when we tried to cash it out, we can't find the Paypal option! The only available ones are BACS and Check. We don't want to reveal our bank information nor have it sent to our home because we don't live in the UK. Their FAQs said that Paypal can be used, but WHERE IS IT??? I tried contacting them via email a week ago THRICE and I never got a reply. Please give us some information, because if not, my daughter would have wasted her time answering their surveys and she can't even cash out.
1 response