The day my Daddy saved my life

United States
June 28, 2010 12:06pm CST
I was seven at the time. A party of five adults and one child, me, were on a hike up into the mountians in Souther California. It must have been a short hike or they would have nevered taken me, but I was hot and the hike was way to long, so I'm sure I was complaining or pouting. I remember feelings more than facts. But I am sure I was not looking where I was going, all of a sudden I was grabbed from behind and remember flying through the air into my Daddy's arms. Then everyone was yelling, look out, look out, there is a rattle snake and I looked, it was right where I would have been if I hadn't been safe with Dad. We just stood very still and pretty soon the snake just finished going across the trail. Did you ever have an experience like that as a child or as a parent. I know now that if that snake had bitten me, because of my size and the distance to get help I would have been a goner.
10 responses

• Cambridge, England
28 Jun 10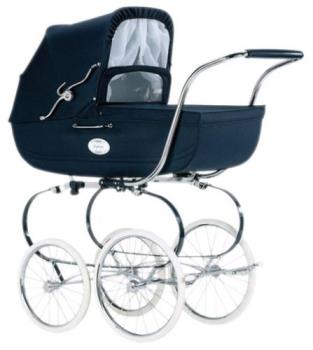 You probably remember the panic of being suddenly snatched up more than any fear of rattlesnakes or the boredom and tiredness of what you were feeling at the time. I suppose I was about five when I had a similar shocking experience. It was winter and we had had a heavy snowfall. My mother was taking I and my brother (three years younger and in a large pram) for a walk. We came across a marvellous sheet of flat, pristine snow and, in my glee, I leapt (or ran) right into the middle of it. Unfortunately, the snow had drifted and really covered a very deep ditch (with water at the bottom). I disappeared into the snow (or must have done because I have looked at the ditch later and it is more than twice as deep as a five year old child!) Actually, my main memory is of being wet, cold and mortally ashamed for having to share the pram with my brother on the way home ... five year olds DON'T ride in their little brother's pram! (Translation: 'pram' (UK colloquial) = 'perambulator', 'baby carriage')

• United States
29 Jun 10
You are right ofcourse, i had no fear of the snake and was told to just be still, we had interupted it's nap and it would soon be on it's way. I hae never had afear of snakes, but a very healthy respect. It was only years later that I learn what would have happened to a young child bitten by a poison snake.

• Philippines
28 Jun 10
oh my! that must be terrifying. i for myself hates snakes. i dont think i can watch it for a few seconds not feeling dizzy or something.

you were lucky daddy was alert and very fast.

ann


•
28 Jun 10
Wow, your were really lucky... thank goodness for your Dad! No I have not ever had an experience like that, but back to your Dad, being a parent myself, even though I would be petrified I would have done the same thing. I guess you would get an adrenaline rush or something, and then you forget your own fears.

• Canada
28 Jun 10
Hi savypat, I can't imagine being around rattle snakes much less coming that close to one. I once fell into the the ocean when I was probably about 8 years old,and before I'd learned to swim. I was rescued by the quick thinking of an older brother. Not a lot of people wore life jackets back then and I wasn't wearing one. I remember being very scared. Blessings.

•
28 Jun 10
Hi Savypat, Wow that must have been a really terrifying experience for you, thank God that your dad spotted and grabbed you when he did. The only time I remember having my life saved was when I wasa teenager we used to swim in the summerat the lock but although I could swim I fell in with the latest fashion jeans on which werevery wide flares, the weight of the wet denim just took me down once wet and I couldn't surface, a young lad call Terry dived in and pulled me up so yes Ithink he saved my life that day by stopping me from drowning. Huggles. Ellie :D

• Shingle Springs, California
29 Jun 10
Yikes, lucky he was on the alert! I did run up a trail ahead of my parents despite a sign (which I couldn't read) saying to beware of rattlers. Fortunately, I didn't run into one. But I did get chewed out.

• Philippines
29 Jun 10
We cannot forgot those things that we cherished specially that we are in danger and thanks that our love ones or your father is there with you saving your life. Even though it is long time but still nice to recall specially if this is the day of fathers or his birthday or anniversaries. In my life I did not have the experienced that so scary its in other way. Our parents would do their best to serve and take care of their siblings. Its an awesome experienced that you are safe from that incident. You are lucky enough for it.

• Australia
29 Jun 10
Thank goodness for daddies! It's scary to look back on incidents like that and come to the realisation of how badly it could have ended up! When I was around two and a half I'm told I had an accident with a pan that was on the stove and almost fell on my head if my dad had not pushed me out of the way while grabbing the pan.. It was not the first time I had such a mishap; I ended up with a pot on my head a few months prior; I was just so very lucky that the water was still cold and not boiling. I had asparagus all over my head!

• Malaysia
29 Jun 10
Dear Savypat, You are blessing by GOD and thank goodness for your Dad quick actions to save you that time.You are really lucky have a good daddy and a happy family too.I don't ever had an experience like that.That incident can be a valueable experience for you and you will learn how important good relations with others. Regards, fadyhalim

• Garden Grove, California
29 Jun 10
savypat Yes I did have one similar to that but it was a fall into deep water and my grandfather was the first to reach me and told me to grab ahold of his fishing pole and he pulled me to safety in just a few minutes. We were fishing on the bank of a large earthern dam. I was only about six at the most. I had my own little fishing pole too and was trying to be like the adults., But I stepped on the edge of the bank and it crumbled under me throwing me into the water which was very deep. But I did remember going swimming with my parents and my dad had taught me how to float. He said if ever I fell into water get on my back and float as that way you will not drown,then someone can see you and pull you to safety.So I was floating when my grandfather managed to get down that bank to a large flat rock. He said Patsie grab my pole and I will pull you out of the water. I did and he p

ulled me out of the water and puthis warm jacket around me. then he helped me up the bank where my mom was about to have hysterics bu t she saw me and every thing was fine then.